This ITIL® Release Control and Validation certificate training in Bangor ME is designed to help in successful planning, testing and implementation of new services which helps in meeting the organizational and user requirements and achieve IT operational excellence. This course acts as a key component that helps in showing the principles, processes, methods and functions and the way they are integrated into the service lifecycle in order to achieve operational excellence.
Course objectives
‌ ‌ Support users in using the actual service.

Minimize the impact of service outages on a day to day business activities.

Reduce incidents and problems.

Ensure that access to agreed IT services is provided to authorized personnel only.
It helps in selecting the best practices to assist the organization.
One of the main objectives of the ITIL® Release Control and Validation is that the IT services are delivered effectively and efficiently with the utmost quality of service.
Benefits and skills acquired
The practices and skills required by the ITIL® Release Control and Validation certification themselves are building blocks in this field; some of the benefits of these skills are:
Provide a framework for operations which helps in increasing the efficiency.

Reduce unplanned expenditures for both business and IT through optimized handling of services.

It allows an organization to take full advantage of the services.

It helps learners get in getting acquainted with the best-practice methodology.

It addresses and teaches professionals to focus on the most important aspect of a business.

Increase the market value of a certified professional

It helps the professional sort and prioritizes the things that are of value according to the business standards.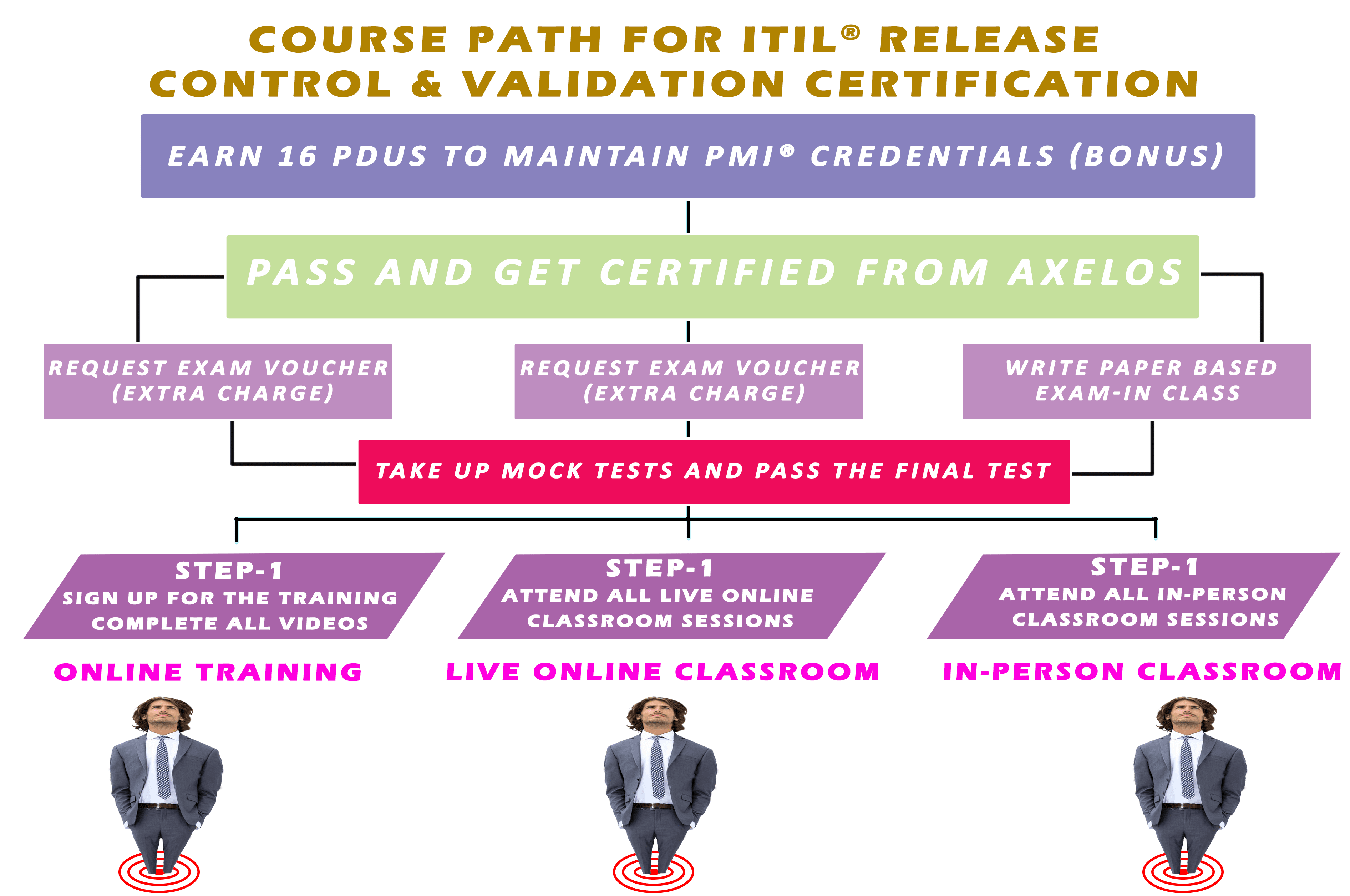 Sprintzeal also offers training for ITIL® Service Design, ITIL® Service Strategy, ITIL® Service Operation, ITIL® Planning Protection, and Optimization, ITIL® Continual Service Improvement, and many other IT Service Management Courses in Bangor ME.