AWS Certified DevOps Engineer certification Training is designed for professionals aiming for DevOps engineer's role. AWS Certified DevOps Engineer Course offers skills essential for efficiently developing, deploying, and managing applications on AWS. It prepares them to excel at operating and managing AWS environments.
Get
Benefits
What is the scope of AWS Certification? How is the AWS job market?
Corporate Training
We can customise the training
Flexible pricing options
24x7 learner assistance and support
We can deliver both In-Person or Live Online
Pay after the training completion
Download Course Agenda And Company Brochure
AWS Certified DevOps Engineer Certification Training
Sprintzeal's AWS Certified DevOps Engineer professional course helps validate expertise with DevOps skills. AWS Certified DevOps Engineer Certification course offers knowledge on how to provision, operate and manage applications on the AWS platform. AWS Certified DevOps Engineer Course is offered by AWS experts with industry experience. AWS Certified DevOps Engineer Certification training sessions will prepare professionals for the AWS DevOps Engineer exam.
Outline of 6 domains covered in Sprintzeal's AWS Certified DevOps Engineer Training:
SDLC Automation
Configuration Management and Infrastructure as Code
Monitoring and Logging
Policies and Standards Automation
Incident and Event Response
High Availability, Fault Tolerance, and Disaster Recovery
Practical Skills Gained from AWS Certified DevOps Engineer Course
Learn to deploy, manage, and monitor cloud applications
Get familiar with deployment methodologies
Learn about CloudFormation Condition Functions
Monitoring AWS CodePipeline Changes Through AWS CloudWatch Events Rules
Learn to create AWS CodeCommit Repository
Updating CloudFormation Stacks with Direct Updates and Change Sets
Creation of IAM Role and Configuration of an EC2 Instance
Working with CloudFormation Nested Stacks
Deploying an EC2 Instance Using Cross-Stack References
Configuration and working of CodeCommit from the CLI
Setting Up an AWS CodePipeline with a Manual Approval
Domain 1: SDLC Automation - 22%
Domain 2: Configuration Management and Infrastructure as Code - 19%
Domain 3: Monitoring and Logging - 15%
Domain 4: Policies and Standards Automation - 10%
Domain 5: Incident and Event Response - 18%
Domain 6: High Availability, Fault Tolerance, and Disaster Recovery - 16%
AWS DevOps Certification Prerequisites
Amazon Web Services updated its certification programs to offer more flexibility to aspirants. Pre-requisites are removed enabling learners to freely choose from a total of 9 programs of various skill levels. AWS offers Foundational, Associate, and Professional level certifications. Earlier, a candidate had to get a foundation-level certification to pursue an associate-level certification. And for those aspiring to get a professional level or specialty certification, having an associate-level credential was essential. With this new update, a candidate can take up any level of certification without any pre-requisite constraints from AWS. Explore learning paths recommended by AWS.
There are no strict prerequisites for taking up the course and becoming an AWS DevOps professional. However, candidates are advised to be AWS Certified Developer Associate holders (not mandatory) or AWS Certified SysOps Administrator holders (not mandatory) to make the most out of this advanced level AWS Certified DevOps Engineer Certification course.
Participant
Reviews
Reviews
Nageswararao Seemakurty
May 5th, 22
Liked the AWS training course that I took at SprintZeal. The content was good and the trainer took time to go back and answer any questions. The slides depicted the concept on each topic well. I recommend this course for quick grasp.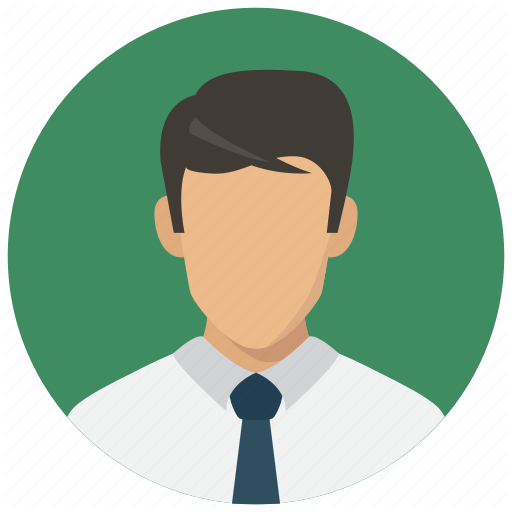 Bafford
May 10th, 22
Jason and Shane were phenomenal. I scheduled the bootcamp and went through the training. I had a hiccup during the training and was unable to complete a portion. Jason made all of the resources available to me and accommodated me in moving forward. Jason from SprintZeal was helpful from the start and through the finish of the process. Thank you all so much! You are all that you advertise and so much more. 100% great training and service! Trust Mamma Reviews

Bandar Al Jasser
May 3rd, 22
The facilitator, Ms. Noor Zohara was extremely helpful and made our life easy in registration any queries or information about the course. She is very organized, friendly and supportive of the applicants. The speaker Mr. Mohammad Al Rumaih, was knowledgeable, very nice, informative, skillful, highly professional and really made it real with real-life examples. We are feeling that we are confident enough to take the exams and start our own project management. There are some areas for improvement in the venue it's relatively small, hot water is not available all the time for making hot beverages. Otherwise, everything was fine and thanks again. I will definitely repeat my experience with sprintzeal again and again.
Frequently Asked
Questions
Corporate Training Solution
Looking for a personalized Corporate Training for a group at your preferred location?