Sprintzeal's Six Sigma Yellow Belt course training in United States helps the candidate understand and identify improvement areas and offers new opportunities for development. Being a combination of technical skills with social skills, this is one of the most significant certification training available for the lean six sigma quality and management methodology. Some of the basic tools and methodologies the candidate is introduced to during the Six Sigma Yellow Belt course are,
C&E Matrix (The Cause and Effect Matrix)

Histogram

Process Mapping

SIPOC Diagram (Supplier, Inputs, Process, Outputs, Customer)

Pareto Chart,

FMEA (Failure Modes and Effects Analysis),

Quality tools used in creating graphs and charts
Since this course focuses primarily on providing in-depth knowledge on six sigma tools for analysis of issues, it is advised to have a good understanding of its basics beforehand. Also, it'll prepare you for situations where you are required to handle various kinds of software.
Course objectives
The objective of Six Sigma Yellow Belt certification is to offer skills, knowledge, and understanding of the Six Sigma methodologies.
Ability to analyze and apply learned concepts and principles to their day to day work.
Benefits and skills acquired
The candidate gains the ability to solve team-based problems

Insights for solving the problem by getting to its root cause

Improved stakeholder management

Better assistance for green or black belt level professionals

Improved accuracy during the analysis of data.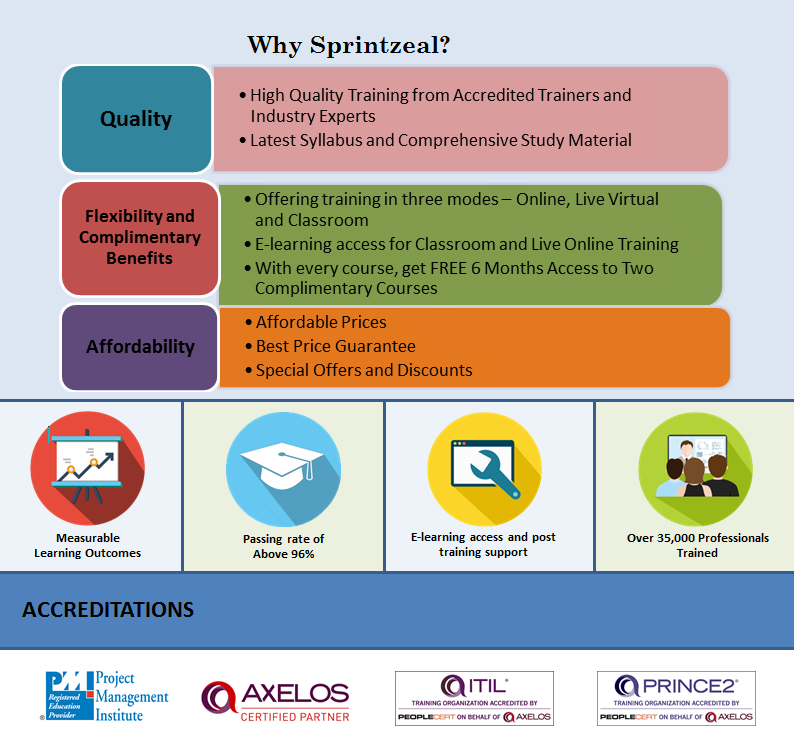 Sprintzeal also offers training for Lean Six Sigma Black Belt, Lean Six Sigma Yellow Belt, Six Sigma Green Belt, Six Sigma Black Belt, and many other popular Quality Management courses.