Six Sigma Black Belt Certification is the highest level of certification in the Six Sigma Program. Our SSBB training in Lehi UT gives exposure to various aspects of the approach, from planning and deployment, team management, DMAIC, process management, and measures to frameworks and methodologies. SSBB certification is a globally recognized certification that enhances the credibility of a professional making a career in Quality Management. The Six Sigma Black Belt training offered by Sprintzeal is a highly reputed one due to its high rate of success and has become a top choice for candidates looking to do the Six Sigma Black Belt course.
Get
Benefits
What is the scope of Six Sigma Black Belt? How is the job market?
Live Online Training
45 Hours of Live Online Training
Get FREE Exam Voucher From IASSC
Best Price Guaranteed in the Training Industry
Flexible Weekend and Weekday Schedules
Classroom Training
5 Days Classroom Training in Lehi UT
IASSC Exam Voucher Included In The Fees
We Guarantee Best Price In Training Industry
Flexible Weekend and Weekday Schedules
Corporate Training
We can customise the training
Flexible pricing options
24x7 learner assistance and support
We can deliver both In-Person or Live Online
Pay after the training completion
Download Course Agenda And Company Brochure
Six Sigma Black Belt Certification Training Course Overview
Sprintzeal's Six Sigma Black Belt Certification training course ensures you become an expert in six sigma principles, tools, practices, and methodologies.
With this SSBB certification, the candidate will inculcate leadership qualities and will understand team dynamics better. This helps the overall process and offers great guidance and support for the entire project. Six sigma black belt certification training program professionals have a thorough understanding of every aspect of the six sigma approach—concepts, tools, and methodologies. The Six Sigma Black Belt course is well-structured and aligns with the IASSC exam. This training course is designed to ensure that you get the SSBB certification successfully and with ease.
Our certified trainers ensure you thoroughly understand the Book of Knowledge (BoK) and master the essential skills and tools. The bundled resources and our trainers are here to help you every step of the way in getting your Six Sigma Black Belt Certification.
Six Sigma Black Belt Certification Training Course objectives
The objective of Six Sigma Black Belt certification program is to offer skills, knowledge, and understanding of the Six Sigma Black Belt course. The course is designed to ensure that candidates are successfully able to get their Six Sigma Black Belt Certification.
Ability to analyze and apply learned concepts and principles to their day to day work.
Six Sigma Black Belt Training Course Benefits and Skills Acquired
Knowledge gained helps you to meet the organizational needs better
Ability to provide tangible financial results
Quality improvement
Gaining skills and knowledge about six sigma tools
Improved managerial skills
Enhanced business and leadership skills
Improved interaction and teamwork
Recommended Read - Six Sigma Black Belt Certification - Value and Career Benefits in 2020
Participant
Reviews
Reviews

Valerie Alexis-Seymore
May 11th, 22
The class was very informative. Great job Biswa.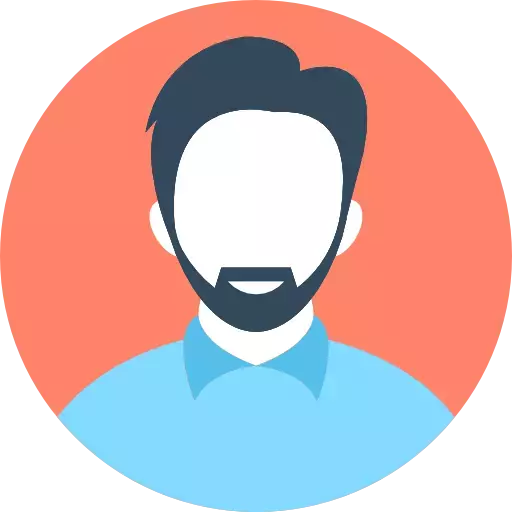 Russell Deatherage
May 12th, 22
PMP Boot camp by Syed M. Quadri on 21-25 Oct 2019. Excellent class. Mr. Quadri presented sound information and gave logic advice that was helpful to tie the information together for memory. Great point on the ITTO's that I and O are nouns and TT's are verbs or actions

Ron Barness
May 17th, 22
Jason Saetrum review Sprintzeal's 4-day PMP Testing course with Jason Saetrum was excellent. Jason brings to life the core principles while drilling down the key formulas and fundamental distinctions of the PMP. He is passionate about the PMBOK and constructs the whole "world" of the PMP. I highly recommend this course and Jason Saetrum.
An executive with over 30 years of performance improvement experience. He is a Lean Six Sigma Master Black Belt and Theory of Constraints Jonah who has led the development and application of process improvement methodologies and training for more than twenty-five years. Mr. Chauncey is a Fellow of the American College of Healthcare Executive (FACHE(R)) and a Certified Professional in Healthcare Quality (CPHQ) Retired. He holds a B.S. degree in Criminal Justice and Behavioral Science from Wilmington College, an M.A. in Human Resource Development and an MBA from Webster University.
Where our Alumni Work
Sprintzeal Six Sigma Black Belt Certification Training in Lehi UT, United States Certificate Holders work at 1000s of companies like

Frequently Asked
Questions
Corporate Training Solution
Looking for a personalized Corporate Training for a group at your preferred location?