Our DevOps (Development and Operation) certification training in Logan UT helps professionals redefine and improve the relationship between two business units—development and operations— by advocating better communication and collaboration. DevOps training program is based on professional principles that help business units collaborate inside the enterprise and break down the traditional data silsos. Our DevOps training includes culture, measurement, automation, and sharing. Our DevOps program helps in fostering collaboration, understanding and sharing a common goal that accelerates the process resulting in faster releases and smoother process flow. Teams that function with DevOps culture perform better as there is a sense of shared responsibility and enthusiasm to reach the goals they share as a whole.    
Get
Benefits
What is the scope of DevOps Training Program? How is the demand and job market scenario for Devops?
Live Online Training
Soft Copy of Training Material for DevOps Exam Preparation
DevOps EXAM Voucher Included In The Course Price - Selected Countries*
100% Money Back Guaranteed - We Assure you'll Pass the DevOps Exam After Taking Our Training Classes
Best Price Guaranteed for DevOps Course in the Training Industry. Trained Over 26000+ Delegates Globally
Classroom Training
DevOps Training Courseware aligned with DevOps Institute Governing Body
DevOps EXAM Voucher Included In The Course Price - Selected Countries*
100% Moneyback Guaranteed - We Assure you'll Pass the DevOps Exam After Taking Our DevOps Course
Best Price Guaranteed for DevOps Course in the Training Industry. Trained Over 26000+ Delegates Globally
Corporate Training
We can customise the training
Flexible pricing options
24x7 learner assistance and support
We can deliver both In-Person or Live Online
Pay after the training completion
Download Course Agenda And Company Brochure
DevOps Certification Training Program Overview
DevOps Certification training breaks the development-operation barrier and helps bridge the gap between software development and the IT team. Getting the DevOps skills helps in increasing the demand for professionals who have an understanding of both operational and development.
Our DevOps training program in Logan UT gives an overview of the entire development process which allows continuous delivery and deployment of new software and helps experts with both the essentials and the finer points of DevOps lifecycle.
Earning DevOps credentials will enable you to master various aspects of software development, operations, integration, delivery automated test, and deployment.
DevOps Certification Course Objectives
Below are the knowledge areas covered in DevOps Course,
Understanding interdependencies of the development and operations team
Introduce a code review system
Forming a project-oriented mindset among the teams and promoting collaboration
Resolving issues quickly and minimizing downtime
Automate feedback, testing, issue tracking, building software, monitoring, and deployment
Full transparency and seamless communication among both the teams
Managing work efficiently by prioritizing tasks clearly and breaking down the communication barriers
Making release management smooth and handling crises efficiently
Benefits and Skills Acquired from Online DevOps Certification
Below are the benefits of taking up our DevOps Course,
Ability to build, test, and release software faster and more reliably. 
Industry based project-oriented training sessions.
Acquire skills in DevOps basic as well as advanced level subject knowledge.
Ability to handle and solve critical problems quickly and efficiently.
Grasps knowledge in the basics of data and cloud which is private and public.
Faster software releases.
Increased pay packages.
Accelerated career growth.
What do you learn in Sprintzeal's DevOps training?
The Sprintzeal DevOps training introduces you to the majority of practices and tools that improve the process and make it more efficient with better collaboration.
The list of DevOps tools and concepts you gain exposure to in this DevOps Course are,
DevOps Ecosystem
Build tools – GIT and Jetkins
Build and test automation
Containerization using docker
Docker commands and uses cases
Configuration management - Puppet
Continuous monitoring using Nagios
Besides DevOps Certification Training, Sprintzeal also offers related courses like
PMI - ACP - Agile Certified Practitioner
PMI-RMP - Risk Management Professional 
CSPO Certified Scrum Product Owner
CSM - Scrum Master Certification Training
Participant
Reviews
Reviews
SEAN J DAVIS
May 11th, 22
ITIL V4, The training has detailed, it can be a bit better with more interactive session and relevant real time easy to understand examples for people who get this as the first hand experience.

Anetra Doherty
May 17th, 22
Kevin Davis Phenomenal instructor that provided actual conceptual scenarios that focused on the overall PMP concept that I could relate to in the corporate culture. He was very patient and determined to ensure we stayed on track w/ the focus of understanding the fundamentals of PMP.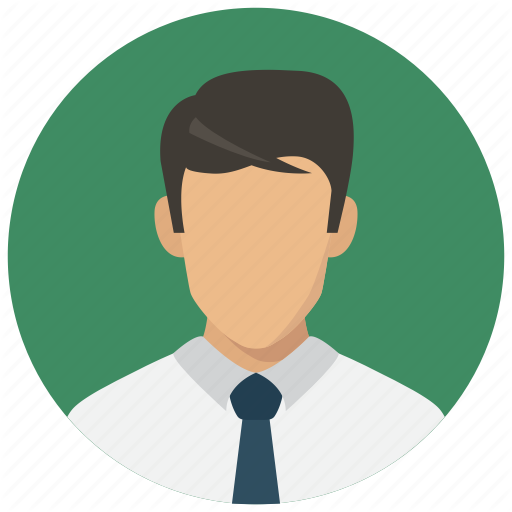 Patrick Kinney
May 9th, 22
Kevin Davis did a great job delivering the PMP Exam prep class.
Where our Alumni Work
Sprintzeal Devops Certification Training in Logan UT, United States Certificate Holders work at 1000s of companies like

Frequently Asked
Questions
Corporate Training Solution
Looking for a personalized Corporate Training for a group at your preferred location?