Key Features
3/6 Days Live Online Training to Prepare for ITIL® 4 DSV Certification Exams
Live ITIL® DSV Training - No Replay, You Get To Speak to Trainer Live and Ask Questions Real-Time
Get 30 PDUs Certificate to maintain your AXELOS Credentials
Our Live Virtual ITIL®4 Drive Stakeholder value training will ensure you are one among those with the highest pass rate
Information Technology Infrastructure Library 4 DSV Certified Professionals gets paid higher than non-Certified Professionals
ITIL®4 DSV certification EXAM Voucher is Included in the Course Price.
We assure you'll Pass the Exam After Taking Our Classes
Best Price Guaranteed. Trained Over 26000+ Delegates Globally
Key Features
3 Days Instructor Led Training is Focused on Preparing for the ITIL® 4 DSV Certification
Live In-Person ITIL® DSV Training Will Help You Speak to Trainer and Ask Questions Real-Time.
Get 30 PDUs Certificate to maintain your AXELOS Credentials
Our Classroom Face to Face ITIL® DSV Training will ensure you are one among those with the highest pass rate
Information Technology Infrastructure Library 4 DSV Certified Professionals gets paid higher than non-Certified Professionals
Request for ITIL® 4 DSV Certification EXAM Voucher Post Course Completion, (Extra Charge)
Application Assistance and 1-year Live Support Post-Course Completion
Best Price Guaranteed. Trained Over 26000+ Delegates Globally
| | | |
| --- | --- | --- |
| Live Online Training | Best Price | To Be Scheduled |
| Traditional Classroom | $ 5750 | |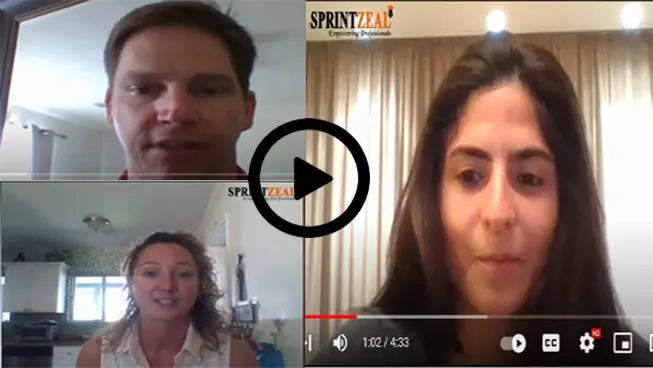 Toll Free
+1 833 636 6366
Mail Your Queries
Support@Sprintzeal.com
Corporate Training Solution
Looking for a personalized Corporate Training for a group at your preferred location?
Enquire Now
| | | |
| --- | --- | --- |
| Live Online Training | Best Price | To Be Scheduled |
| Traditional Classroom | $ 5750 | |
>
Support@Sprintzeal.com
+1 833 636 6366
ITIL 4 Specialist Drive Stakeholder Value Certification in Amarillo TX
ITIL® 4 Specialist: Drive Stakeholder Value Certification in Amarillo TX
ITIL® 4 Specialist: Drive Stakeholder Value Certification is one of the best among the 4 ITIL publications. The concept introduced in ITIL 4 Foundation is matching here. Service management is the primary focus of these 4 ITIL publications.
Skills embedded in the ITIL 4 DSV Certifications in Amarillo TX
This ITIL®4 DSV certification touches all kinds of obligations and communication between the Business provider and its customers, users, shareholders, and distributors. Along with that, these below-mentioned skills are complimentary:
Familiarization of key CX, UX and the concepts of journey mapping
Understanding of the service designs
Management of Software development will not be a nightmare anymore
You will be aware of the concepts deployment management
The key concept of release management
You will be able to achieve Service validation and testing skills
Change enablement skills are kind of highlight
It will pay attention to Stakeholder satisfaction
Results in a well-organized service desk
Incident management and problem management training are covered
If you are here with the goal of learning and improving your IT organization, then you are in the right place. At the very next moment, you join us then it will be our mutual goal.

The ITIL® 4 Specialist: Drive Stakeholder Value Certification is an empowering tool for the adherents and organizations to supply the high-quality value by the conversion of demand into tactile advantages through keeping the IT-enabled services as the center of attraction.

And this ITIL® DSV course certification eventually makes you capable of maintaining super effective stakeholder management, just like one leads to another, digital professionals will be able to focus on the right service offering and value proposing Stakeholders. Which will result in the increase of competitive and highly demanding atmosphere in the organization?
Exam Certification
ITIL® DSV course will boost your skills uniquely and more simply than any other Certification does. Set you to grasp up-to-date skill sets and wisdom to steer your knowledge.
Mechanized to enhance your career to another level with infinite potential. Companies are in search of ITSM professionals so get ready.
ITIL®4 DSV training will help you deliver high-value products and services constantly which will result in a well-maintained relationship with Stakeholders.
The best fit for ITIL® 4 Specialist: Drive Stakeholder Value Certification and training preparation is the ITIL® 4 DSV course book from the house of AXELOS. And this guide is a must-purchase for every ITIL professional. You can purchase this book via online for 109 USD.
Sprintzeal
Participant Reviews
ITIL 4 Specialist Drive Stakeholder Value Certification in Amarillo TX
Sprintzeal ITIL 4 Specialist Drive Stakeholder Value Certification in Amarillo TX Certificate Holders work at 1000s of companies like
Frequently Asked
Questions