Big Data Certifications in 2022
By Jagadish Jaganathan
Last updated on Mar 3 2022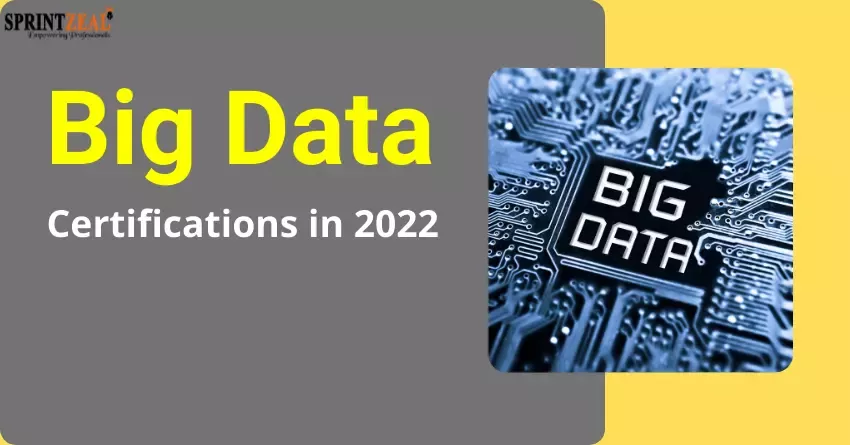 Top Big Data Certification in 2022
Businesses these days are heavily dependent on a large amount of data. Companies are focusing more and more on obtaining a large amount of information on their customers to understand them better. Hence, storing and analyzing data have become crucial to the success of any business. Big Data in simple words is a study to exact, treat, and analyze a large amount of data that are too complex for traditional data processing software.
Even though Big Data has been building hype for more than a decade now, it is still in evolving phase, while few even say that it's just the beginning and the market for Big Data is expected to grow. And here are a few reasons why you should consider a career in Big Data:
Burgeoning Job Opportunities – There is an increasing global demand for Big Data professionals as most organizations are realizing the potential of the field and trying to incorporate it into their business.
Salary Aspects - The growing need for analytical skills have made Big Data an important career with impressive salary prospects. It is one of the highest-paying job profiles in the IT sector, and there is a year-on-year increase of 13% in the median salary range for this profession.
Flexibility – Every industry needs to handle data and in recent times it has become a priority for some of the top industries. With a Big Data Analytics Certification, you get to explore a wide range of industries.
For related reading,
Big Data Project Ideas Trending in 2022
While there is no doubt that a Big Data Certification is a huge boost to your career, how to get started? What course is right for you? What is the best certification course of the year?
Well here are some of the Best Big Data Certifications in 2022 –
CompTIA Data+ Certification
The Computing Technology Industry Association or CompTIA is one of the top trading associations for the IT Industry. Data+ Certification is one of the best Big Data Certification to kick-start your Big Data career.
Check this course for the Data+ Certification Training,
From the Data+ certification is you will be well versed in Big Data concepts like,
Mining and manipulating data
Visualization, reports, and representation of data
Basic statistical models and their application
Dataset analysis on complex models, governance, and quality standard maintenance of data life cycle
There are no mandatory pre-requisites for taking Data+ certification except the minimum age requirement of 13; however, two to three years of working experience in basic data analysis, statistics, and visualization would be beneficial.
Data Science Master's Program
To build a successful career in Big Data and learn about all the relevant tools and trends consider a master's program in data science. Different universities offer master's programs in data science with different duration and with additional specialization.
Essential skills that can be learned in Data Science Master's Program are,
Data analysis
Machine learning
Data visualization
Natural language processing
SQL
Python for Data Science
Cloud computing
Statistics
Ensemble learning
Statistical foundations
There is a lot of scope for Data Science Certified Professionals in high-paying job profiles. Check out this course for a Master's Program in Big Data Certification.
Eligibility criteria for this course are,
Bachelor's degree with an average score of 50% or more
Two or more years of work experience
Basic understanding of programming concepts and mathematics
Big Data Hadoop and Spark Developer
Structured data is a type of data that is stored in a precise and defined format, whereas unstructured data are stored in their native format. Big Data is a large amount of both structured and unstructured data. Hadoop is an open-source and Java-based frameworks used to store and process this big data. And spark developers are Data coders, who make sure the Big Data is available as per requirement. This Big Data Certification will enable you with all the necessary skills to handle Data.
Big Data Hadoop Certification is in-demand and its benefits are,
It will equip you to understand the organizational need better and cater to them accordingly
Security skills
Increase in productivity, efficiency, and new opportunities.
A better understanding of Big Data tools and experience of working on real-life projects
Check out our internationally recognized Big Data Hadoop Certification training
Big Data Hadoop Analyst
Having a large volume of data doesn't mean anything, unless you can analyze and represent it in a useable format. Hence a good working knowledge of Hadoop is essential. This certification enables you to gain expertise in the field of Big Data Analytics.
Some of the essential Concepts for the Big Data Hadoop Course are,
Data Visualisation
Regression Analysis
Clustering
Check this course if you are interested in Big Data Hadoop,
AWS Data Specialty
Amazon Web Service or AWS is a comprehensive and broadly adopted cloud platform, they have data centers around the globe and offer featured services. AWS Analytics Speciality is a Big Data Certification intended for individuals working on AWS technology for at least two years.
Skills required for this certification,
Implement core AWS Big Data Services
Big Data maintenance
Big Data design
Leverage tools for automation
SAS Certified Data Scientist
SAS Certifications are globally recognized Big Data Certifications and SAS skills are highly in demand with IT employers. SAS Academy offers three professional-level credentials in Data Science,
Data Curation
Advanced Analytics
AI and Machine Learning
Skills required earning the SAS Big Data Certification,
Experience in working with SAS and other open-source tools
Working with complex machine learning models
Deploy models in SAS environment
Microsoft Certified: Azure Data Scientist Associate
Microsoft provides both paid and free online training for Data Science. The candidates for this Big Data Certification must have subject matter expertise on Data Science and Machine Learning concepts and their implementation on Azure. Azure is the Microsoft-owned Cloud Computing Platform.
Skills required for this Certification
Working Knowledge on Azure resources for Machine Learning like Azure Databricks
Running experiments and devising models
Devising Machine Learning solutions
Implementing Machine Learning
Conclusion
If you are interested in exploring more about Big Data Certifications check out Sprintzeal
We are a globally recognized ATO [An accredited training organization] and one of the most trusted institutes providing a Wide range of Training in Certification for Data science as we have trained 10,000+ individuals around the world.
About the Author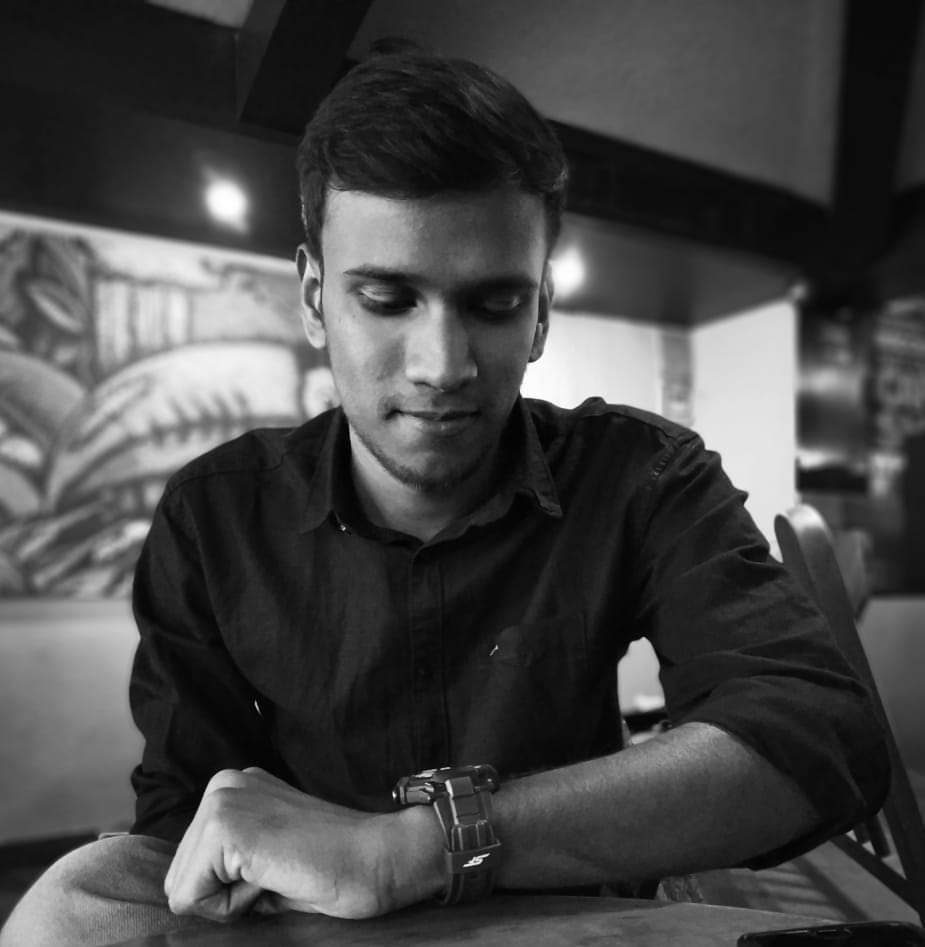 Jagadish Jaganathan
Jagadish Jaganathan is a Content Writer at SprintZeal. An avid reader and passionate about learning new things, his works mainly focus on E-Learning and Education Domain.
Recommended Resources