Data Collection Tools - Top List
By Arthi
Last updated on Mar 29 2022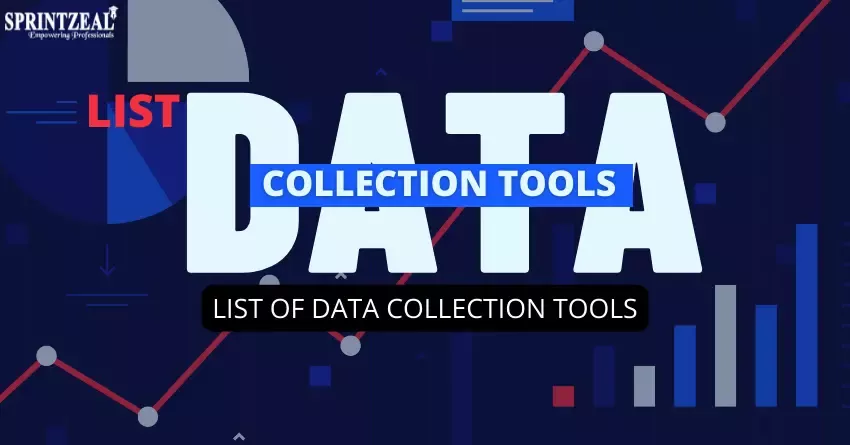 Introduction to Data Collection Tools
Data Collection is the process of gathering, measuring, and analyzing information on variable interests to answer research questions, test hypotheses, and evaluate outcomes. Many different data methodologies are used to collect and analyze the data and they are developed to use the basic data collection methods.
Moreover, interviews, document analysis, observation, group discussion, photography, video, surveys, questionnaires, and case studies work under data collection methods by using its tools. It becomes easier to gather data through online resources with the help of electric media and the internet.
Our society is extremely dependent on data which highlights the importance of data collection The researchers should identify the data types and their resources during the correction of data.
Importance of Data Collection
Data collection methods are important in minimizing the possibilities of error in decision-making. It helps the researchers in identifying the accurate data and their relevant resources. It saves the researchers time and cost by receiving a deep understanding of the topic.
It is important to ask three questions before collecting the data:
i) What is the purpose of data collection tools in research?
ii) What kind of data planning and data gathering tools are used?
iii) What is the procedure to collect data and process the information?
It is possible to break up data into qualitative and quantitative types. Qualitative data works for descriptions such as color, size, quality, and appearance. Quantitative data works for numbers such as statistics, poll numbers, percentages, etc.
There are certain steps in data collection methods.
Ensure the research questions are followed properly.
Minimize the error of final output.
Minimize the risk of errors in decision-making.
Make decisions with exact data.
Saves the researcher time and funds.
Create proof for a new idea, innovation, etc.

Advantages of Data Collection
There are many advantages of data collection that work for Surveys, Focus Groups, interviews, Archival data, and Observations.
Surveys: The basic requirements of a survey are knowledge, attitude, intentions, and behaviors.
Advantages:
It uses a fast and economic way to gather information for a large number of people.
It is compatible with the administrator in the survey.
It is used to analyze if the survey is related.
Focus Groups: The basic requirements of focus groups are attitude, opinions, and interpretations.
Advantages:
A Focus group helps to receive in-depth information.
Discussion among a diverse group of members leads to getting information from insight.
It helps to lower the cost and the time required.
Interviews: The basic requirement of the interview is attitude, opinion, interpretations, motives, and experiences.
Advantages:
Interview assist to get an information in-depth.
Participants might disclose information and details that are not talked about in the survey in group focus.
Archival Data:
Archival data works by using an element, Service utilization, fidelity to protocols, and behaviors.
Advantages:
Archival data monitors actual behavior and patient care.
There are no scheduling issues and consent is often not required.
Observations: The main element of observation is fidelity to protocols, behaviors, and environments.
Advantages:
It records the actual behaviors vs self-reports.
It interacts between individual and, their physical and social settings.
Types of Data Collection Tools:
Data Collection types are classified into two categories;
Primary Data Collection
Secondary Data Collection
Primary Data Collection
Primary data collection is the process of gathering raw data. The researchers directly receive the data through surveys, interviews, or experiments. A typical example of primary data collection is a household survey. Primary data collection can be classified into two categories:
Quantitative Data Collection Method
Qualitative Data Collection Method
Quantitative Data Collection Method:
Quantitative data collection methods basically focus on testing theories and hypotheses. It uses statistical analysis through math and is mainly expressed in numbers, graphics, and tables. In general, it produces the figure after mathematical calculation. The key terms for quantitative data collection are testing, measurement, objectivity, and replicability. It requires many responses and closed (multiple choice) questions.
Qualitative Data Collection Method:
Qualitative data collection tools basically focus on exploring ideas and formulating a theory or hypothesis. It is analyzed by summarizing, categorizing, and interpreting. Qualitative data collection is mainly expressed in words. The main terms of qualitative data collections are understanding, context, complexity, and subjectivity. It requires responses and open-ended questions.
Secondary Data Collection
Secondary data collections are already collected by the researcher in an organization for a different purpose. For example, in reporting or research; the researcher needs to collect the data from magazines, newspapers, books, blogs, journals and etc. Compared to primary data collection, secondary data collection is less expensive and easier to collect. It can be either published data or unpublished data.
Secondary data collection methods for published data include;
Government publication
Websites
Public records
Historical and statistical documents
Business documents
Technical and trade journals
Podcast
Diaries
Letters
Unpublished biographies
However, it depends on the area of research, opportunity, niche type, and the project goal. These collections of data methods make correct decisions.
What to consider for data collection tools?
When the business completely relies on data, it is always better to select the perfect data collection tool. Hence, collect the real-time data to perform better.
Consider the following attributes before using a data collection tool;
Variable type: Every experiment contains two variables. One is the independent variable and the other one is the dependent variable. The independent variable is what the researcher test and the dependent variable is the result of the testing. In a variable collection of information and research niche works predominantly.
Study design: Study design is the set of techniques and procedures used to collect the data and analyze it in a study. Descriptive, correlational, casual-comparative, and experimental research are the main types of study design
Data Collection Technique: Includes the session of interviews, observation, questionnaires, and relevant documents.
Sample data: First thing in sample data is to decide the place to collect the data. It is used in statistical analysis methods to manipulate the subset of data points. Data sampling identifies patterns and trends in the large data set being examined.
Sample size: It refers to the number of participants and observation method of data collection included in the study. Sample size indicates two types of statistical properties. 1) the precision of our estimates 2) the power of the study to draw conclusions.
Sample design: A sample design refers to a decided plan to reach the sample from a given population. And it leads the procedure to inform the number of items to be included in the sample.
Top 6 Data Collection Tools
Here are the list of top popular data collection tools:
GoSpotCheck - best for data gathering technique.
Forms on Fire - best for digitizing forms
Repsly Mobile CRM - Best for customer data
Fulcrum - Best for mobile data collection
Zonka Feedback - best for customer feedback
QuickTapSurvey - best offline survey app
1.GoSpotCheck - best for data gathering technique.
GoSpotCheck uses the field of data to drive force for the business. It collects the data and analyzes real-time information. In addition, it helps to understand the current status of the sales force and plan for improvement.
Moreover, this tool is very helpful for the team and sales representatives to get a detailed report in real-time. Also, the data collection platform helps the team to collect data to complete the task during fieldwork.
A few amazing features of GoSpotCheck are:
Data collection apps are mobile-friendly.
Field-first CRM helps to keep account information and source up-to-date.
Ability to capture photos & analytics to provide better context and increase marketplace visibility.
Advanced reporting methods can be used to chart,and graphs
API/Integration is available
Content distribution to share knowledge with the team
Forms on Fire - Best for Digitizing Forms
To build digitized forms, cloud-based data collections tools are used. Its job is to capture the data to process in the market to help the workflow and data collection process. This platform makes it easier and is effective to analyze the essential data.
It helps simplifying the process to collect the data and it supports many powerful features like design, great analytics, and more. Third-party integrations can send or receive efficient data collection systems like Microsoft, Google, Amazon, Zapier, Dropbox, a custom API, etc.
A few amazing features of forms on Fire are;
There is an availability of online versions and offline versions.
It captures analytics and generates reports easily.
Form designs are appreciatively appealing.
It supports the drag-and-drag features.
Empower works to cover pre-design routing to rules-driven and user-defined workflows
It receives real-time notifications.
Repsly Mobile CRM - Best for Customer Data
This management tool works for all-in-one fields and it minimizes the industry range at a high level. Repsly Mobile uses the data mining field easily and effortlessly. It uses a cloud-based CRM application that supports collecting and analyzing data in fields.
A few amazing features of Repsly Mobile CRM are:
It contains the history of customer information which is available at user's fingertips.
Uses fly-customized mobile forms
It receives the device integration, notification alert, and mileage tracking
Data reports are auto transformative.
Scheduling and reminders are comprehensive.
Easy to view the competitor's brand, and order management in real-time.
It collects the data and reports to the management team.
Fulcrum - Best for Mobile Data Collections
Fulcrum is the best mobile data collection application which is suited for both iOS and Android. It works quickly to design custom forms and perform in the field of data collection directly to Android or iOS apps. Hence it easily syncs to the cloud-based data.
It captures the sustainable data for both the field and office in order to empower the users. The fulcrum tool subscription plans are reasonable.
A few amazing features of Fulcrum are:
It is possible to collect and input data both offline and online.
It speeds up the access to real-time data.
It has the feature to capture the location automatically to collect the data with the help of GPS location.
It uses the base maps of online data collection tools and offline resources.
It can collect the signature and capture barcodes, photos, video, and audio.
Zonka Feedback - Best for Customer Feedback
Zonka is the best way to collect the data and capture the customer data. It helps to collect the perfect feedback from the customers and employees with stunning CSAT, CES & NPS surveys, and actionanable insights. This tool helps for further improvement and sustainability. Hence, the feedback forms are designed to collect customer data to analyze and generate ideas. Zonka feedbacks are flexible and easily customizable.
A few amazing features of Zonka Feedback are;
It is an easy and fast way to set up surveys
Forms of survey design are easily customizable.
It receives real-time reports, email digest, and instant alerts for new feedback, and low scores.
It supports more than 30+ languages.
QuickTapSurvey - Best offline Survey App
QuickTapSurvey is a famous tool to create very interesting surveys and forms in minutes. It has the cable to capture the data from anywhere, even offline. It works as a proactive platform and is suitable for lead capture, in-person survey, customer feedback, research, and audits.
A few amazing features of QuickTapSurvey are:
It captures all the details like address, contact, number, email, etc.
Online or offline data collection using iOS and Android devices.
Survey question types are available in more than 35+ languages
It is designed for both desktop and mobile capture.
Based on the data collected it gives alerts and notifications.

Conclusion:
Data collection tools are systematic approaches to gathering relevant data and information about a specific topic from different sources. There are many powerful data collection tools that can be used to collect and analyze information, and they contain the same core set for the methods. It depends on the user-based research criteria to reach the goal.
Sprintzeal provides the best certification courses on Big Data. Enroll in Sprintzeal to get training and certification. Check out Big Data Analyst Course and Big Data Hadoop and Spark Developer Course. Drop-in a query to get full details.
Here are some articles which might be useful to you:
BIG DATA CERTIFICATIONS IN 2022
BIG DATA PROJECT IDEAS GUIDE 2022
About the Author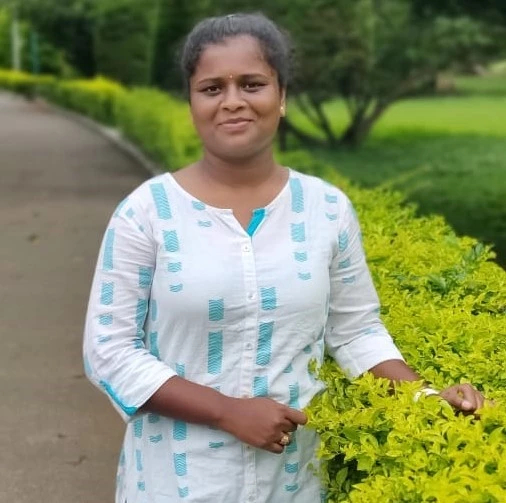 Arthi
Arthi is a content writer at Sprintzeal. She is fond of creating informative content for readers in the Education Domain. Her work is focused on professionals aiming to upskill in their careers.
Recommended Resources