Data Collection Methods Explained
By Jagadish Jaganathan
Last updated on Mar 24 2022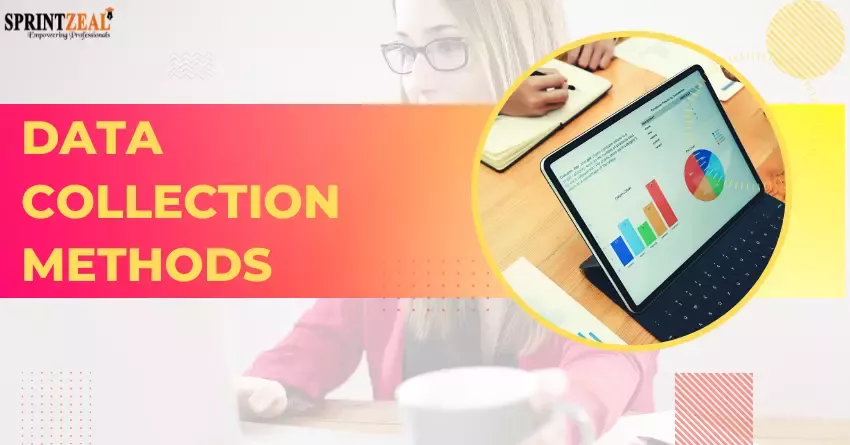 Data Collection Methods - Types, Uses, and Steps Involved
Big Data continues to be the buzzword for 2022. And the buzz is not expected to wear off anytime soon. Big Data comprises the study and process involved in gathering, storing, and analyzing a vast amount of data. These are the times of data revolution where information alone can decide the making and breaking of businesses. Fortunately, industries have recognized the importance of data and are constantly striving to perfect their data management techniques.
Organizations these days are investing a huge amount of time and resources to procure data about their customers. From this data, they try to understand the customer's needs better and create a better product or service which would result in a successful business. And the first step in the process is Data Collection.
But how do you collect such a large amount of data? Data Management Platform is an extensively used software tool for collecting, storing and analyzing data. And in this blog let us discuss the different ways and methods of Data Collection.
Read more about the Guide to Data Science.
What are the Different Types of Data?
To start the process of collecting data, first, we need to differentiate the data into primary, secondary, and tertiary from a collector's standpoint. Let's discuss in detail the different types of data.
Primary Data – Primary data is where you directly acquire the information from your audience. Or simply the data collected first-hand by the researcher. These kinds of data are highly accurate and relevant to the business. These are also sometimes referred to as raw data or first-party data.
Second-party data – Second-party data is brought or acquired from a first-party, who has done the direct data collection. Here the first-party is usually an organization or a marketplace that specializes in different types of data collection. Second-party data can be trusted with good accuracy and also offers insight that the primary data cannot.
Third-party Data – These types of data are usually gathered from a variety of sources. These data can be bought and sold in data forums. Third-party data offers higher scalability than other types of data.
Depending upon your needs and requirement you can choose different data types and data collection tools, and each type of data can give different aspects of the same problem. You can also combine the types of data for your study. Data can further be divided into quantitative and qualitative based on the form it is extracted, let us discuss in detail qualitative and quantitative data.
Quantitative Data – Quantitative data are represented in the form of measurable values like numbers and percentages. For example the numbers of customers buying a product or the percentage of customers who return to the same brand and so on. Since quantitative data are represented in measurable values, they are easy to analyze and derive insights. They are highly reliable and give objective and unambiguous results.
Qualitative Data – These kinds of data are direct customer experiences in the form of phrases and opinions. Customer review is one of the best examples of qualitative data. It is not easy to measure and in a way less concrete. But they do serve the purpose of shining lights on intangible aspects of the product or service and aid in assigning weights to quantitative data.
What are the Steps Involved in Data Collection?
There are so many techniques to collect different kinds of data; here we will primarily focus on Quantitative Data Collection methods. Despite varying methods for data collection, the framework for the steps involved remains the same. So here let's discuss the important steps involved in Data Collection.
Determining what kind of information you want to collect –
The first step for data collection is identifying the kind of information you want to collect and choosing the details you want to include and exclude. What is the source from which you want to collect the data? What is the amount of data you looking forward to collecting? What is the end goal of the data collection? All these questions need to answer in the first stage itself.
For example, if you want to collect data on videos topics for your YouTube channel, first you need to find the specific genre of video, see if you can filter according to age and geography, how many people are watching, and so on.
Setting up a timeline for data collection –
Setting up a timeline will help you achieve short targets along the process of data collection. This should be incorporated in the data collection plan itself. And also different timeframes will be suitable for different types of processes like continuous data collection, fixed time interval data collection, all-at-once data collection, and so on.
Selecting the data collection method –
At this stage, you should choose the best data collection method that would suit your project. In the upcoming section, we will discuss in detail the various types of data collection methods. This is the core of the data collection process. There are a lot of factors that determine your data collection methods like the type of data, the timeframe, and other aspects that will affect your project.
Collecting the data –
This is the phase you will implement everything you planned in the collecting strategy you chose, by actually collecting the data. Stick to the strategy and regularly check on the progress of the data collection. Continue to organize and store all the data in a data management platform. As you collect more and more data, there might be changes to your plan but make sure they are not based on irrelevant data.
Analyze your data and draw results –
The purpose of the data collection is to get useful findings. So after you have collected the data analyze and organize them to find insights. The analysis is a crucial phase where you convert the raw data into readable and understandable results. There are tools available in the Data management platform for the sake of analysis. And finally, you can use the findings to make the necessary implementation for your business improvement.
What are the Data Collection Methods?
There are a lot of data collection methods based on the type of data you want to work with. Here are some of the commonly used data collection methods for primary and quantitative data collection.
Surveys
Focus groups
Online tracking
Transactional data tracking
Marketing analytics
Monitoring social media
Subscription and registration data
Surveys –
Surveys are one of the most easiest and effective data collection methods. It can be used to collect both quantitative and qualitative data. It is a questionnaire form of data collection where a list of questions will be presented to the consumers. And they are required to answer either in short phrases or ticking the options available.
Surveys can be carried out in person, phone, email, online, etc. but it is important to identify which mode your target audience will respond to.
Focus groups
A Focus group is a small number of people who have something in common and it involves surveys, interviews, and observation to obtain data. As much as the focus group members share a common trait, it is expected that they are from diverse backgrounds.
Focus groups will be usually asked to perform a particular activity like, watching a video, tasting a food, etc., and subsequently asked an open-ended question. Their answers are the data that are collected and analyzed.
Online tracking
If you have a business website or application, this will be a great data collection method. There is a huge opportunity for data collection every time a customer interacts with your website or application.
Everything from how many people visited your site to which part of the website is most visited could be gathered into datasets and drawn insights from. May websites also provide analytics tools to improve business which is utilized for data collection.
Transaction data tracking
Transactional data are highly valuable, whether you have a brick-and-mortar store or a virtual store. Transactional data can also be bought from a third party for a particular product or service. Since this data is derived from a sales point of view it is highly suited for market research and product development.
You can derive insights like the highest selling product, type of highest selling product, particular time at which the product is high-selling, and so on.
Marketing analytics
Marketing is not just a great way to create awareness for your product or service; it also serves as a great data collection system. Every marketing campaign will have gained a large amount of data on the performance of the product.
With an online ad, you can easily access data along with insights. Even with offline ads, you can do brand awareness research and upload the data to the data management plan and study the results.
Monitoring social media
Social media offers a great amount of data and insights about your brand, product, and services. Social media is a great platform where you can directly communicate with your customers.
You can analyze the number of followers you have and how well your posts perform. Social media applications have also come up with their analytics tool that will help you gather data for your study.
Subscription and registration data
Subscription and registration are simple ways of collecting data from the customer by offering something in return. This kind of data collection works better than surveys as customers show more interest if rewards are involved.
Customers are usually asked to sign-up for a subscription or registration with their information, with is later gathered and studied. Usually, this data is called leads which are later followed up for more business opportunities.
What are the Uses of Data Collection?
Data collection is crucial for a lot of business activities like decision making, product development, business expansion, etc. The quality and relevance of your data have a huge impact on your product and services. And here let's discuss a few other uses of Data collection.
Understanding your customer
Understanding the customer is the most important aspect of any business. While all the products and services are conceived with a motto of solving a customer's problem, as time goes by it is possible to lose touch with the customer's needs.
With the growing competition, it is not enough to make products that just meet the expectation, the products need to continuously perform better or they might be easily sidelined by new and improved rivals. Data collection will help you understand your customer's growing and changing needs, with this information you can deliver better products and services.
Area of improvement
With data collection, you can identify what your company is doing right, and what you can do to improve its performance. It will also spot out areas of opportunity for your business that would help in expansions and improvisations.
For example, if you find out that there is a growing demand for a certain product that is similar to your product, you can develop that product and promote a whole new line through brand extension. Or if you are a creator and see that there is a trending topic that gathers a lot of traction, you can try to include that in your content.
Studying future patterns
One of the greatest advantages of data collection is that it can be used to predict future trends. Trends often tend to repeat in cycles, and with a quality data set and proper analyses, you can predict the upcoming trends.
For example, a certain type of clothing will be popular in a certain season, and with the help of this information, you can plan a stock-up accordingly. By studying the updates from software and gaming companies, you can manage to sell your hardware products and so on.
Personalizing your contents
With the help of data collection, you can study your customer and their preferences and produce contents to cater to them. You can even store individual customers' information and use them to communicate with them. This will increase your brand's popularity and benefit your business.
Conclusion
Big data jobs are expected to rise in the year 2022, as 96% of companies are looking to hire data analytics professionals. If you are looking for a career in Big Data, now is the time. And if you are wondering how to get started, check out Data Science Master's Program by Sprintzeal.
Sprintzeal is ATO (Accredited Training Organization) offering industry standards professional certification training.
About the Author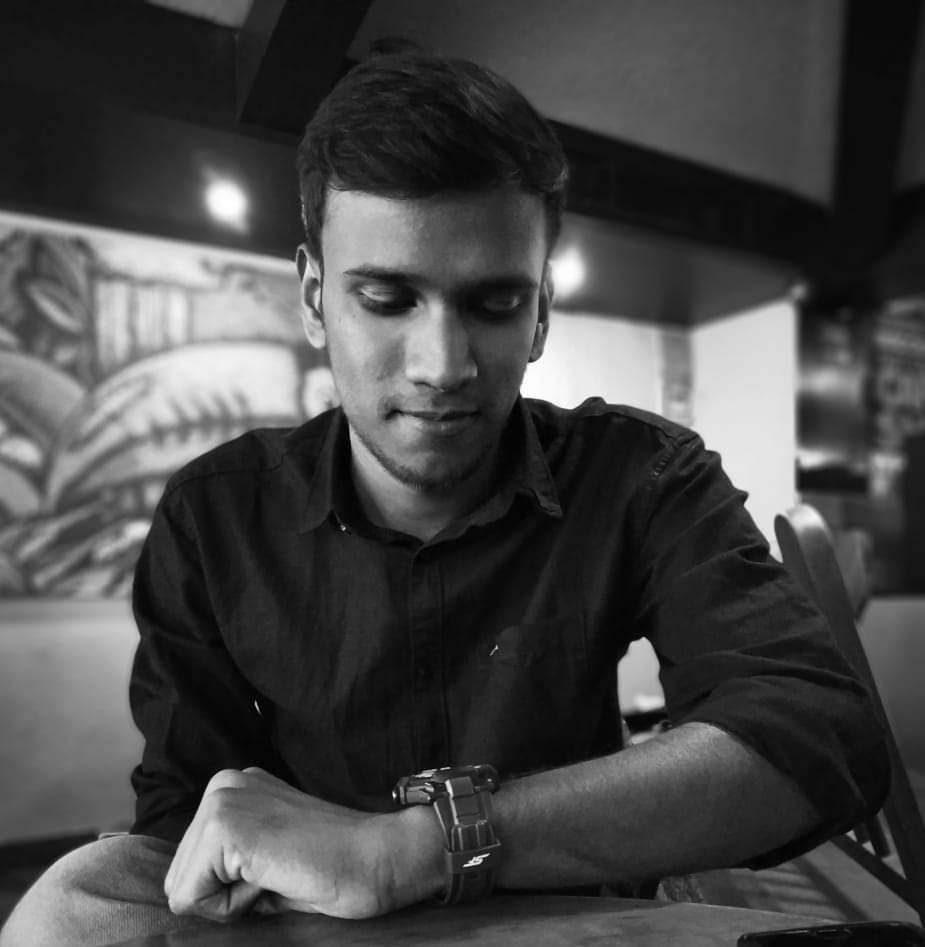 Jagadish Jaganathan
Jagadish Jaganathan is a Content Writer at Sprintzeal. An avid reader and passionate about learning new things, his works mainly focus on E-Learning and Education domain.
Recommended Resources