Career in Advertising - The Beginner's Guide
By Niveditha P
Last updated on Mar 29 2022
Introduction to Advertising
Advertisement (Ad) is an effective technique used to promote goods and services. Advertisements come in various forms and shapes, from printed copies to Television Ads there is always some kind of advertisement surrounding us. Ads have an immediate impact on business, as they reach the audience on a larger scale.
Advertisement is a marketing strategy used by businesses to promote their products. There are mainly two types of advertising,
Commercial: The primary purpose of commercial advertisement is to promote goods or services and make a profit. Examples of this are clothing ads, brand promotions, grocery/department store sales, etc.
Non- commercial: non-commercial ads sell a product or service, to raise awareness about social issues, or to collect funds for a cause. Examples include charitable institutions, domestic groups, religious or political organizations.
The main purpose of advertising is to reach people and increase their profits. Advertising has three main primary objectives that need to be followed to get proper outcomes in marketing,
Informative Advertising: Creating awareness among the audience about brands and products. In this advertising process, people will be educated about the attributes of new products and their benefits.
Persuasive Advertising: Here customers are convinced that a company's products are the best and they work effectively, where the primary goal is to enhance the client company's product and image. Persuasive advertising influences customers to try new products or remain loyal to the same brand from the company.
Reminder Advertising: Here people will be reminded about the products and what are the benefits they will get by purchasing the particular brand.
Advertising focuses on creating and executing effective campaigns for client companies, where the managers look for creative, and time management employees to work for an advertising firm.
Advantages of Advertising
Advertising benefits manufacturers, traders, consumers, and society as a whole. Advertising offers the following benefits,
Helps in reasonable buying: Advertisements help and guide consumers about the right purchase decision. Where it describes the quality, utility price, durability, and convinces the customer to buy the product.
Quality product at reasonable prices: Advertising encourages the sales of quality products. It creates a good image for the right product. And the product that doesn't have scope and interests will be reduced in sales.
Educates the consumers: Advertising is educational and it enlightens customers about the new products and their uses and updates about the new uses of the existing products.
Supports Salesmanship: advertising greatly promotes the work of a salesman. The efforts of a salesman are supplemented by advertising.
Employment Opportunities: The advertisement industry provides a lot of job opportunities. For Example, singers, photographers, graphic designers, models, etc. have good job opportunities in advertising sector.
Similarly making a career in advertising field is also an advantage, where it includes a variety of professions. Advertising has set its mark, to maintain rapid growth in the Indian economy, where one can make good income by choosing a career in marketing and advertising.

Is a Career in Advertising Right for me?
If you are a person who is creative, optimistic, ambitious, and can multi-task then advertising is the best career option for you. A career in advertising includes different professions, where the aim is to develop public interest in a product and build strong relations between company and customer.
Advertising careers are ahead and highly creative in the marketing sector. No matter what the job title is, advertising typically revolves around researching, planning, and creating advertisements or making marketing strategies. So what does it take to build a career in advertising? Let's learn in detail.
A career in advertising requires a bachelor's degree. Or you can stretch your boundaries, complete an internship that will help you learn and gain experience to start better. Being a graduate and trying to find an entry-level position in the advertising field will increase the possibilities to have a better career. The advertising sector offers job options suitable for both beginners and experienced candidates. Where they can learn and engage themselves in their job to climb to higher positions. Decide in which field of advertising you wish to make your career and specialize in that particular area.
Start your career in a better way, get trained and certified through Sprintzeal.
A career in advertising generally requires interpersonal skills to effectively research, strategize, plan, and execute. Let us learn, what are the key skills required for advertising in the following,
Skills Needed for a Career in Advertising
Core skills needed for a career in advertising are as follows,
Written and verbal communication
Effective verbal and written communication is the core skill required for advertising and is a strong requirement for every job in this field. Clear communication is a must for every job, to accurately execute an idea or concept. Advertising is all about collaborating with companies to launch products, hence being able to communicate with colleagues and team members is a must need quality.
Creativity
Advertising is all about creativity, most of the positions in the field of advertising involve creative thinking. And many professionals in the field of advertising take conceptual ideas and transform them into fascinating content. Writing exciting content and having a creative mindset to enhance visual content are needed to get into the field of advertising.
Teamwork
When engaged as a team, collaborating with each team member becomes important. Having the ability to work as a team is a much-needed quality. Because digital advertising jobs are about sharing ideas and understanding the client's needs, hence discussing with team and advertising managers is a must, before proceeding any further.
Time management and organization
Advertising is a deadline-driven industry. Based on your job, you might have to work on multiple projects at once with vital deadlines. Finishing the project with the allotted budget and managing the schedule, to give an effective product is a task to be done.
Analytical skills
Analyzing and interpreting data is a critical part of advertising. As often understanding the guidelines to make effective decisions and strategize things to the given data is important. Examples of analytical skills are problem-solving, research, data interpretation, etc.
Knowledge of media trends
Advertising relies on the ability to capitalize on trends, it is important to be in touch with new technological updates happening around. Because knowing about new trends will help you learn more about people's interests, with that, creation of new stories and ads related to the trends will keep people engaged.
Commercial awareness
Being aware of the work and making progress to fulfill the consumer needs is a business requirement. Commercial awareness while working in the advertising field involves,
Managing overall marketing and product research.
Analyzing traffic and retail publications.
Monitoring the financial market.
Suggestion- Read about the most popular digital marketing books-2022
Job Roles in Advertising
There are several jobs available in advertising, where some jobs focus on advertising, and the rest revolve around the managerial section. There are different fields involved in advertising some of them are as follows,
Social media coordinator
Major Duties- The responsibility of the social media coordinator is to develop accurate engaging content for social media platforms. They assist to create and edit videos, images, and audio content. The ultimate goal of social media coordinators is that they should be able to reach customers and increase web traffic using their marketing strategies.
Average salary - $41344
Event Planner
Major Duties- The event planner should be able to understand the requirements of each event, where the client's needs have to be fulfilled. Based on the given finance/budget and time constraints organize events in the best possible way. Meeting the clients regularly and keeping them updated about the work is also important.
Average salary - $51,560
Web Designer
Major Duties- A web designer or a web application designer is responsible for designing the overall layout and style for websites. Where establishing design guidelines, standards and best practices is a duty to be done. Maintaining the visual content of the website by enforcing the standards and, designing according to what the client needs are major work attributes.
Average salary - $51,164
Graphic Designer
Major Duties- The role of graphic designer is to define design requirements, visualizing, and creating graphical illustrations, logos, and photos. Their job is to shape the visual aspects of websites, books, magazines, products, packaging, and more. Their work will be used in social media sites/ the company's website for marketing to build their business.
Average Salary - $53,380
Marketing Coordinator
Major Duties- Marketing coordinator is an entry to an intermediate-level job. It is a role responsible for creating and implementing marketing strategies and campaigns. It also carries out work like conducting customer surveys, studying competitors' performance, and analyzing data.
Average Salary - $61,177
Market Researcher
Major Duties- Market researchers collect data on consumers, competitors, and the marketplace to consolidate information into actionable items, reports, and presentations. In simple terms, a market researcher has to understand the business objectives and design surveys to discover the expectations of customers.
Average salary- $65,810
Copywriter
Major Duties- The main responsibility of the copywriter is to produce briefs and scripts for advertising campaigns and revise advertise copy according to feedback. They generate words, slogans, and audio scripts that accompany advertising visuals. They work with art directors to conceive and complete effective advertisements.
Average salary - $52285
Account Executive
Major Duties- The account executive acts as a direct link between the advertising agency or financial service company and the existing client. They are set to manage the day-to-day affairs by ensuring customer satisfaction. They are also told to bring more clients into the company to increase the revenue of the agency.
Average salary - $64,529
Production Manager
Major Duties- The role of a advertising production manager are speaking with the clients about advertising strategies, preparing financial budgets, sending files to clients based on the project, contacting the advertisers, and deciding about the subject/ project for the company.
Average salary - $70,281
Creative Director
Major Duties- The main role of the creative director is to lead the teams that are related to graphic designing, artists, or other creative professionals. The directors will be involved in every aspect of collaboration from the planning phase to the execution phase (i.e. start to end) of a project.
Average salary- $76,235
Media Director
Major Duties- The role of media director is to design, implement and execute plans through media campaigns. They should be able to run the marketing campaign in alignment with the company's vision. And should know to manage social media and work with a team of media planners.
Average salary - $95,754
Advertising Director
Major Duties- The advertising manager direct a company's activities and staff members to develop creative and consistent brand advertising campaigns. The director supervises the work of other employees, establish project goals, monitor, approve, and estimate projects' status and impact.
Average salary - $62,495
Editorial Photographer
Major Duties- The role of an editorial photographer is to select photographs that go with the text or topic that is given by the editorial team. Approving photographic designs promptly and giving out feedback to editorial teams to make relevant changes when required
Average salary - $34,008

Conclusion
The future of advertisement is bright, if you are a creative person and want to explore more in this field of art, start early and make better use of your time to learn new things. Your confidence and the quality of the work you give are what counts in the field of advertising. For better results and to widen your opportunities in the field of advertising learn from the experts and get certified as Digital marketing master through sprintzeal.
About the Author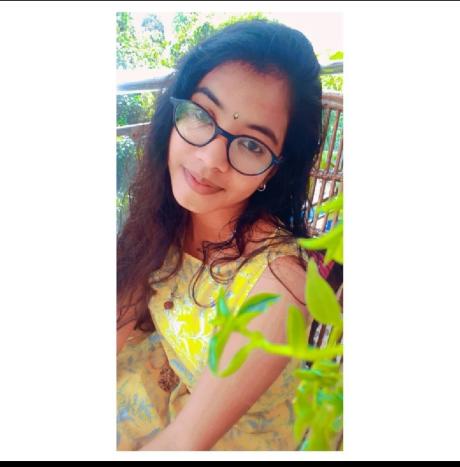 Niveditha P
Niveditha is a content writer at Sprintzeal. She enjoys creating fresh content pieces focused on the latest trends and updates in the E-learning domain.
Recommended Resources