On Page SEO Guide
By Arthi
Last updated on Mar 9 2022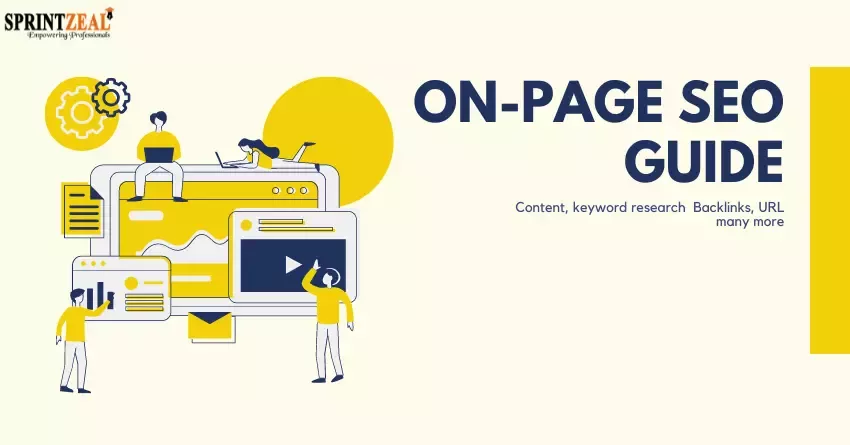 Introduction to On-page Search Engine Optimization
On-page SEO is also known as on-site SEO. It is an integral part of digital marketing. On-page SEO optimization helps web pages to rank high in search engine results and bring organic traffic. It includes optimizing the headlines of the website, HTML tags like title, Meta tag, and header.
On-page search engine optimization refers to optimizing a website's technical arrangement, easily finding the exact result, search queries, and ranking.
Components of On-page SEO
High-quality page content
HTML Elements
Page titles
Headers
Meta Descriptions
Image Alt-Text
Structured Markup
Page URLs
Internal Linking
Mobile responsiveness
Site Speed
These components come under an on-page SEO list.
High-quality page content
Page Content is a major part of on-page SEO. It intimates to both search engines and readers what the website and business are all about. The first step for high-quality page content is to choose suitable keywords and topics.
HTML Elements
HTML elements refer to elements on the website source code. These HTML elements are done by a developer. It comes under Technical on-page SEO.
Page Title
It is the most important element of on-page SEO. Page titles are known as page tags. It indicates to the visitors and the search engine what they can find on the relevant web page. In the title, 5 words or less than that can be used. In subtitles, three to seven words can be used, not more than seven. In the page title and subtitle, the keywords should be present. It is better to avoid keyword stuffing in order to keep the spam score down. Keyword stuffing can also confuse the search engine in knowing what the web page is about.
For Example: "The Best Guide on-page SEO in 2022 – Sprintzeal"
The brand name can be added to the page title.
Headers
Headers, also called body tags, refer to HTML elements like <h1>, <h2>, <h3> and so on. In header tags, H1 & H2 take the main place. It is because if the visitor searches for something on the search engine, whatever the result comes, the visitor would approach to view headers first; if it's really relevant to the search term, they would click and view it. However, H1 and H2 should contain proper and relevant information. If the heading is not relevant, it is not possible to receive the expected results.
Meta description
Meta description is a description that appears under the title of search results. The Meta description can be longer but Google considers only 155 – 160 characters. It is better to follow Google instructions to get better results. The entire keyword and key phrase can be used in the Meta description. Avoid using special characters like -, &, or +. These are the basic steps to be followed in the Meta description.
Image Alt-Text
Image alt-text intimates others and Google what the image in the webpage is about. It is important because Google delivers image-based results as well. For example, if a visitor searches for something on the search engine by finding a network issue, first the image comes then the relevant content appears. It makes it easier for the searcher. This is the main purpose of the Image Alt- text. Keyword sharing is present in image alt-text but no keyword stuffing. In an image, alt-text can use 125 characters, not more than a limit.
Structured Mark-up
Structured mark-up or structured data is the process of making up the source code where Google can easily understand the content of the entire website. This comes under technical SEO. The purpose of structured data is to show the specific page of the content to the visitor.
Page URLs
Page URL plays a big role when it comes to on-page SEO. If the URL page is not added, the result page won't appear on Google. And it does not help readers or search engines. Hence it is necessary to add a page URL in Google. In URL pages, it is better to use one or two keywords and try to avoid unnecessary words. Google accepts both the HTTP & HTTPS URL pages and it gives more importance to HTTPS. HTTPS stands for Hypertext Transfer Protocol Secure. HTTPS is used for security reasons. It is better to use HTTPS on the URL page always.
Internal Linking
Internal Linking is the process of interconnecting the links within the website. Internal linking is very important in on-page SEO because it keeps the reader moving from one page to another within the website, provided that the content is valuable. The longer the reader stays on the website; Google observes more information about the website to rank it higher on the search engine result page. And this is the biggest advantage of Internal linking.
Mobile responsiveness
Nowadays everyone is carrying their smartphones wherever they go. Google observes whether the sites are mobile-friendly. Google's mobile-friendly tools are used for sites to make mobile-friendly. The site contains lots of information like content, internal linking and external linking, and more. To load all the information and get the results on the desktop is easier, but loading time should not affect, showing results to the reader on the mobile phone. This is the main reason that the site should be mobile-friendly.
Site Speed
Whether the reader is viewing by mobile or desktop it does not matter. Page speed is very important in search engine optimization. For example, if the reader searches for something on the search engine, and if they are able to get the result instantly, it is well and good. If the loading page takes time, obviously the reader would prefer to go to another page. So site speed is very important. This site speed also comes under technical On-page SEO.

Four Main Elements of On-page SEO
Valuable, unique, up-to-date, sharable, and professional content
The page title and Meta description
100% SEO-friendly content
SEO-friendly design and links
The content should be professionally unique and easy to understand. When this criterion is met, then it is easy to target the audience. And it helps on-page SEO to analyze better.
The page title and Meta description
The title and Meta description should be unique and should match with the description of the content. Unique target keywords should be present in the page title and Meta description. And it takes more responsibility in on-page SEO optimization.
100% SEO-friendly content
The third element of on-page SEO strategies is to maintain the composition and content of the website. If the content is according to search engine standards, it is 100% SEO friendly.
SEO-friendly design and links
In On-page SEO services, designs, and links play a major role. They help in on-page SEO score ranking.
How do On-page and off-page SEO work?
On-page optimization contains content, keyword placing, keyword selecting, analyzing, linking internal links. It can also be called on-page SEO activities. Optimizing each page of the website is called an on-page SEO audit. It shows the performance of the website.
In off-page SEO, linking, social media engagement, blog, and article submission are included too.

Conclusion
On-page SEO is the main part of Digital marketing. It optimizes web pages by using specific keywords to improve search visibility and traffic. It uses specific elements like title tags, headings, content, and internal links with keywords. This complete article explains what is on-page SEO, how it works, and its importance.
Sprintzeal also provides training and certification courses on Digital Marketing. Use the chat option available on the website to get full details.
Here are some informative articles to read
DIGITAL MARKETING - BENEFITS, TYPES, AND CERTIFICATIONS
DIGITAL MARKETER INTERVIEW QUESTIONS AND ANSWERS 2022
About the Author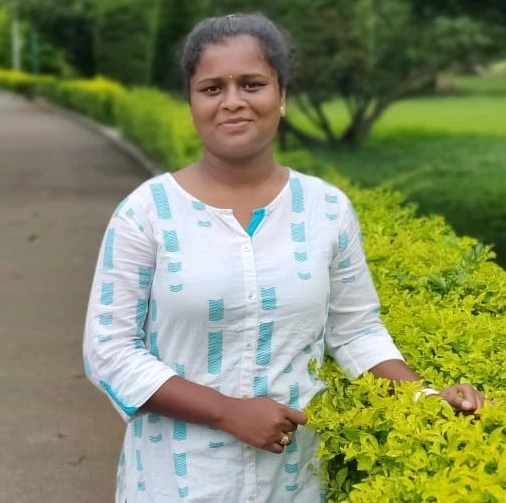 Arthi
Arthi is a content writer at Sprintzeal. She is fond of creating informative content for readers in the Education Domain. Her work is focused on professionals aiming to upskill in their careers.
Recommended Resources