Digital Marketing Plan - How to Create and Execute it
By Akssar
Last updated on Mar 10 2022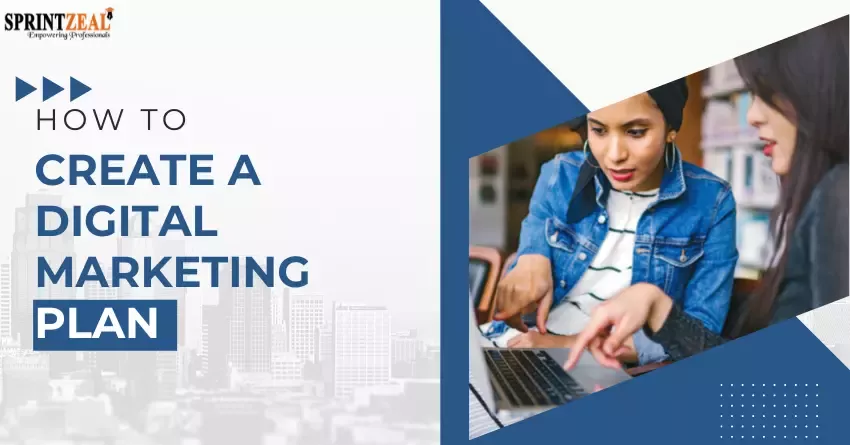 How to Create a Digital Marketing Plan
Digital marketing and the role that it plays in advancing a business in the present world cannot be understated. Digital marketing has evolved a lot since the earlier days of the internet and has taken up a big chunk of space in the marketing sphere. It has long shifted from its initial limited applications in the form of e-mail marketing, banner ads, and websites. In fact, according to Emarsys, about 3.2 billion people are active on social media every day.
That is roughly 45 percent of the entire population. This article is aimed at helping you in creating a digital marketing plan for your business that you can implement to reap a better reward for your efforts. The process of creating a digital marketing strategy has been broken down into further smaller steps in order to make it easier for you to sketch out an online marketing plan.
Introduction to creating a digital marketing plan
As with any order of business, marketing also has to be planned meticulously to maximize efficiency and minimize waste of resources. Digital marketing is no exception to this rule and has to be planned with acute clarity in order to maximize the returns. Having a good digital marketing action plan can help a business determine the most effective digital marketing strategies that would suit the business in question.
Without having a plan in place, it would be extremely confusing to venture into digital marketing. This is because digital marketing provides you with so many avenues and platforms to target very specific kinds of demographics. This would also lead to a highly inefficient mode of fund management. Having a plan in place can help you schedule your interaction with the client demographic and keep the various facets and teams coordinated with one another.
The plan basically acts as a roadmap, a digital marketing roadmap, which would help you keep track of your direction and destination and also remind you of the steps you need to take in order to arrive there. Without a solid plan in place, the business will end up wasting a lot of money and resources and at the same time, the whole operation would be rendered inefficient.
A digital marketing plan must be made taking various factors into consideration like business goals, digital strategies, timelines, digital mediums, target demographics, etc. There are various steps or rather components that constitute a digital marketing plan. Achieving these individual components successfully will ensure the success of the whole marketing strategy which in turn would lead to the fulfillment of business goals.

Components of a Digital Marketing Plan
The larger digital marketing strategy plan can be broken down into smaller individual components in order to better manage as well as easily accomplish the whole plan. The plan has been divided into the following six components in this article:
Explore the market geography –
Before you start planning your own strategy, it is important to study the market first. It is absolutely crucial to get a thorough understanding of the relevant market before venturing further with the planning process.
You need to understand the demand in the market and the level of competition first. This helps you plan out the market share you hold or hope to hold in the market. This includes an analysis of what affects market demand and what factors influence it.
The other important part of this component of this Is analyzing the competition. This is absolutely crucial and needs to be done meticulously. You need to spend time looking at the digital presence of your competition. You need to look at what kind of audience they are targeting as an early part of getting to know them.
You need to see what is brand persona they are going with and whether its reception has anything to do with consumer demographics. You also need to track what marketing channels they use as this would be instrumental in determining your own. Finally, you need to identify the areas that are at their strongest and weakest.
Doing a thorough study of geography will give you insights as to how you can make a mark and eventually even usurp the competition.
Identify business goals and align digital marketing strategy accordingly –
When setting a digital marketing plan, it is crucial to ensure that the plan is clear, achievable, and measurable with data. The plan cannot be vague and it is best to set a strategy with specifics and numbers as these are measurable components. To determine such a precise strategy, it is important to completely understand the larger goals of the business itself.
For example, the business would aim at more traffic to their website or would need higher reach. Therefore, the goal can be set as double the daily or monthly traffic. As we can see, this is attainable, measurable, and trackable. Above all, it is very specific which can help map out the strategy and timeline to get there. Do not forget to form your digital marketing budget plan at this step.
Identify the target audience demographics –
It is very important to utilize digital marketing tools to target a very particular audience demographic. This is in fact the biggest leap from the era of offline marketing into the times of online marketing. Earlier offline marketing like print media was a wide net cast for all audiences. Digital marketing enables as to cast a very specific net for even niche markets.
Once you identify your audience and successfully segment them into different categories, you can target and market each segment in a very specific way. This is done with the choice of messaging tone, the feature of the product to be highlighted, the medium to be used and even the time the marketing should be carried out. This specific style of marketing makes the audience feel engaged and catered to and has a likelihood of a higher conversion rate to profits.
Identify effective digital channels –
By the time you get here you already have a good idea of the market and what the competition is doing. Furthermore, you have identified your own core goals. Now it is important to choose the right digital medium for your marketing endeavor using that data and keeping the target audience in mind.
You need to consider where your audience is more likely to spend time and choose accordingly while making sure other factors like budget and business goals align as well. The major factor however is to ensure that the content would reach the target audience.
Planning content strategy and scheduling it –
Using the above data, you need to plan your content strategy. First, you need to identify your area of priority. For example, it could be SEO, mind share, or social media presence. The content has to be planned according to the hierarchy of priority. You need to completely understand the demands of the market before planning the content.
You also need to fix on a brand persona and create a brand book that you can stick to. This helps create a unique character for the business and helps sit out from the crowd. This is the basis for forming your digital campaign strategy.
Once the various forms of content like banners, blogs, campaigns, initiatives, etc. have been planned and decided on, it is important to schedule them. The scheduling needs to be planned according to the activity levels of the audience in the marketing channels employed.
Furthermore, this helps have clarity and avoid confusion regarding the deadlines and executions. This also helps keep a continuous interaction with the target audience. This is the right approach to forming your digital marketing campaign plan.
Recalibrate –
It is important to note that this is not a one-time process. The plans need to be constantly modified to achieve higher levels of efficiency and effectiveness. You need to analyze the results of your marketing plan, which is considerably easier in the arena of digital marketing.
You need to analyze measurable metrics and need to look at KPIs (Key Performance Indicators). It is important to remember that no plan is absolutely final can its fate can only be assessed with these parameters after execution. It is important to recalibrate the plan according to the data analysis and identify the areas that need improvement. Based on the analysis you can come up with a digital marketing strategy proposal for the future.
Conclusion
Ever since the advent of the internet, the shift of marketing budget from offline avenues, like print, to the digital medium has been gradual and firm. Therefore, it becomes vital, for any business looking to succeed, to have a solid digital marketing plan from the outset. Having a digital marketing plan from the outset is crucial because it can give a sense of direction and purpose to the whole venture as well as increase the efficiency of marketing while at the same minimizing any untoward utilization of marketing funds.
Use this article as a base guide to form your digital marketing business plan. Apart from this taking the help of a reputed certification training platform like Sprintzeal could further enhance your ability in forming a digital marketing plan. With the help of these guidelines and further help from a platform like Sprintzeal, you should be able to come up with your own unique digital marketing plan catering to the specific need of your business.

Getting certified by Sprintzeal, one of the leading training bodies in professional certifications, would advance your skills and better equip you in creating a digital marketing plan. Join Sprintzeal now and start charting your own digital marketing plan!
Some courses for you –
Digital Marketing Masters Program Certification Training
More articles for you –
DIGITAL MARKETING – BENEFITS, TYPES, CERTIFICATIONS AND JOB
LATEST DIGITAL MARKETING MANAGER INTERVIEW QUESTIONS AND ANSWERS 2022
About the Author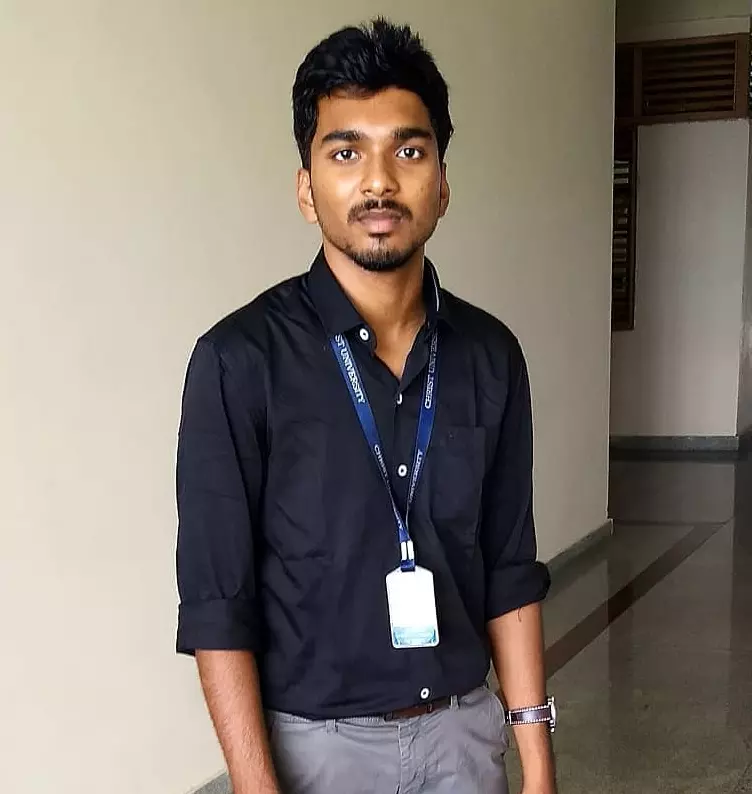 Akssar
A law graduate with an immense passion for research and writing. Loves to travel, read and eat. When not doing that, loves working toward bringing well-researched and informative content to readers. Has experience in, and, is passionate about journalistic pieces, blog posts, review articles, sports coverage, technical research pieces, script-writing, website content, social media marketing, advertising, and creative writing. Sleeps when the ink runs out writing all that.
Recommended Resources