YouTube Marketing Guide 2022
By Jagadish Jaganathan
Last updated on Mar 23 2022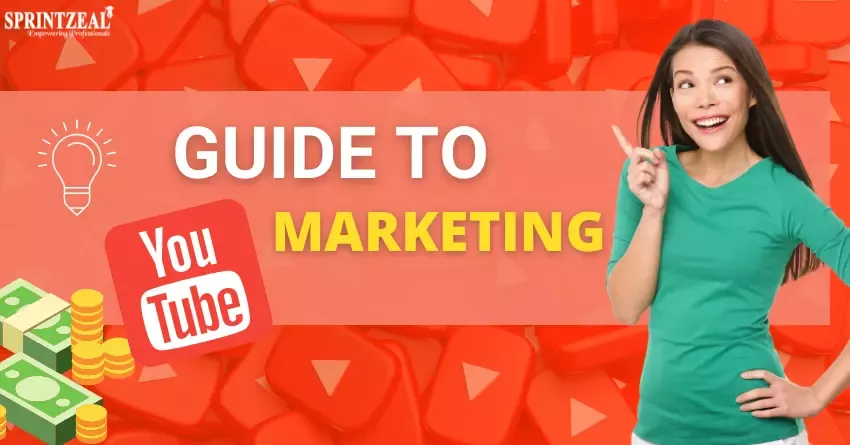 The Ultimate Guide to YouTube Marketing
If you know about the trend 'what lives rent-free in your mind?' the answer is always a 'video'. Books are better but never have the reach as much as videos. Videos along with having a lasting impression are easily accessible and connect with the masses instantly.
Thanks to the brain's inclination to visual information and accessibility of technology, YouTube has emerged as the most popular video streaming platform on earth. It may not even surprise you that YouTube is the most visited website, only second to Google, the parent company owning YouTube.
If you think YouTube is only for viewing funny cat videos and online video game streaming, think again. As of 2022 YouTube is one of the most powerful social media platforms with more than 2 billion active users. YouTube is a great marketing tool, and if used efficiently, will no doubt be highly beneficial for business ventures.
About YouTube Marketing
Marketing has evolved a lot in recent years and heavy emphasis is being laid on Social Media Marketing. One of the key aspects of social media marketing is to find a niche market; a niche market could be identified only on platforms with sizeable audiences. And YouTube with its huge popularity and massive users makes for one of the most powerful social media marketing tools. If you are looking to learn more about social media marketing books, read Best Digital Marketing Books for 2022.
Organizations develop their own YouTube channels to promote their products and services. It also acts as an advertisement forum and helps reach a wide range of customers. You can gain a large customer base by creating content on commentary, tutorials, reviews, etc. By creating content related to the product and services you will gain good exposure.
By posting regular content and following your brand guidelines, you can create brand awareness for your product. With the wide geographical reach of the platform, you can expand your existing customer base and find new potentials across regions and languages.

How to Create a YouTube Marketing Strategy?
We discussed in detail how YouTube marketing can help grow your businesses. It is a huge platform, sharing common attributes with other social media platforms, but also having unique features. So how does one start the process of YouTube marketing?
Like every other marketing endeavor, you need a clear strategy outlining your goals and action items for YouTube marketing. In this section let us discuss a step-by-step process of creating a YouTube marketing strategy that will put you on the radar and achieve your marketing goals. Here is the outline for a YouTube marketing strategy,
Create a YouTube channel
Find your target audience
Know your competitors
Create video content based on YouTube algorithms
Upload the contents and schedule a regular uploading
Display all the necessary information on your channel
Do promotions for your videos
Collaborate with other creators and influencers
Have a success measure
Creating a YouTube Channel –
This is the easiest step in the process, and all you need to create a YouTube channel is an idea and a Google account. We already discussed that YouTube is a part of Google and hence you need a Google account to start a YouTube channel, you can use your existing Google account to create a channel or create a new one for your brand and company.
If you start a channel with your account it would function only as your personal account since only you can access it, whereas if you start one under your brand, it can be accessed by everyone in the team.
It is beneficial to start your YouTube channel under your brand since it has some helpful tools and adds a much-needed bifurcation between personal and business purposes.
Finding your target audience –
Researching and identifying your target audience is one of the most crucial parts of YouTube's marketing strategy, and also the most difficult one. Here you need to clearly understand the YouTube demography. And try to answer the questions,
Who is your audience?
What content are they watching?
How can you make the contents they watch?
You can analyze the YouTube demography by searching the age, genre, and interest of the users. And look how much volume is directed to the contents similar to yours and plan accordingly. You can also use the analytic tools by YouTube for your research.
Knowing your competition –
Studying your enemy to outmaneuver them is a very old technique that has survived well into the age of digital marketing. Studying your rivals will give you valuable information to move towards your target.
YouTube is a huge platform with lots of businesses and niches so once you identify your target audience see what they are consuming and do a competitive analysis to provide them better content.
You can select 2 or 3 top-performing competitors and see their subscribers count, frequency of their posts, how they interact with their audience, and so on. This will give you enough details to craft your content. You can even use a SWOT (Strength, Weakness, Opportunity, and Threat) analysis to decide an approach.
Create Contents based on YouTube Algorithms –
Like all social media platforms, YouTube functions based on algorithms. While creating content you have to follow certain guidelines to rank high in the system. Here are a few things that will help you rank high in the YouTube algorithm,
Create a distinguishable and attractive thumbnail that will entice the viewer to click the video. Thumbnail is the first impression of the video in the form of a hovering image so much care needs to be taken in selecting the right one.
Create a title and use the right set of keywords. The title needs to be catchy to grab the attention and need to be specific to the subject so that it will reach the right audience. Having the right keywords will also have an edge if there are competitors in similar content you are working on.
Add CTA's (Call to action) so that the video will tell the viewers about your business. CTA's are an important aspect of marketing, which tends to provide a solution to the problems in the form of your product and service. But try not to make it an obvious sales pitch, rather take an organic approach.
Lastly, this might be the thing you hate the most while you are being a YouTube viewer, but asking your viewers to 'like', 'share', and, 'comment' are very important to spread the word. Look for creative ways to communicate these recurrent aspects.
Scheduling a regular upload of videos –
A certain category of video works well at a certain time. And you need to find out the best time to upload your video based upon the engagement. You can find it by studying your competition or by your previous video's analytics.
It is important to have a schedule for your videos as it serves two important functions. It will make you consistent with your work and your regular viewers will know when your video will arrive and it will boost engagement. And try to communicate in the video itself how often your audience can expect your video. Like adding 'see you next week' or 'see you tomorrow' in the salutation will give the viewer an idea of when to expect your video.
Displaying all the necessary information about the channel –
Having a completed profile is very important for your viewers to reach you. You need to have a relevant and updated channel description and a well-designed logo. It will help your viewers to identify you and create a brand for yourself. You should add a link to your website for every video, along with the relevant links and information about the video. Creating a trailer for your product or organization will be very useful to communicate and create brand awareness for your business.
Promotions for your videos –
Having the correct keywords for your video title will increase the reach of your video, try to integrate your other social medial profiles to promote your video. If your video has quality and relevant content it will gain traction via word-of-mouth.
You can also use YouTube ads, which is the best way to promote your YouTube channel and business; there are varieties of ads available, research and find the best ad that suits your brand and business.
Whenever you upload a new video make sure you announce it using other platforms and you can even use special tools to notify your subscribers.
Collaborating with other creators –
While there is a huge competition out there, collaborating with like-minded individuals and creators who will be of help to your business is very important. At the end of the day, it is about connecting with others, like your viewers, customers, etc. working with fellow creators will result in a synergic effect and mutual growth.
You can also work with influencers in a similar field and look for brand collaboration or promotional videos. You can sponsor videos for the leading content creators, get a shout-out, paid promotions, etc.
Having a success measure –
If we concentrate too much on the end goal, sometimes we might lose sight on the small gains that we find on the way. While every marketing strategy starts with a goal of a fixed number of subscribers or reach, it is important to make note of the performance of each of the videos.
This information will help you track the progress, and it can also be used to make your videos better and get wider recognition.
Tools for YouTube Marketing
So far we discussed a lot of techniques involved in YouTube marketing strategy; here are some of the quintessential tools to help you with your YouTube journey.
Canva
Aesthetics play a major role in YouTube video marketing, right from your thumbnail to your channel logo; your channel needs to showcase your brand's voice. Canva is one of the most user-friendly applications that let you edit both pictures and videos. It has templates that could help you get the desired tone and props for your video.
Keyword Tool
Keywords are the most efficient way to reach your target customer. Its algorithm for ranking is similar to that of Google, where the videos with the right keywords on titles and descriptions will rank at the top. With the keyword Tool, you can access the right keyword, make your video gain views, and increase your followers.
Agorapulse
It is a great marketing tool, which helps you monitor your channel. It offers a variety of options to spot errors, remove trolls and other limiting factors for your channel and engage with your viewers.
Vidiq
If your aim is brand building in YouTube marketing, then this tool is something for you. This tool has great features which are compatible with YouTube algorithms and analytics. It offers competitive analysis, alerts on trending topics, a thumbnail generator, and real-time stats viewing.
Best Practices for YouTube Marketing
Plan a marketing strategy and timeframe, and stick to it.
Be consistent in posting your content.
Focus on the quality of the content.
Even while addressing the target audience, try to offer a variety of content.

Conclusion
YouTube is a part of social media marketing, which in turn comes under the umbrella of Digital Marketing. It is a fascinating and emerging field that requires both creative and critical thinking capabilities.
With the growth of e-commerce, the demand for digital marketing jobs seems to keep growing. It is one of the top ten most searched job profiles in the year 2022.
There are quite a lot of ways to break into this profession. But the one that guarantees a career and industry standards credibility is a professional certification course. Digital Marketing Mater's Program Certification Training by SprintZeal is a course designed for professionals trying to succeed in the field of digital marketing.
SprintZeal is ATO (Accredited Training Organization) offering quality training for professionals.
About the Author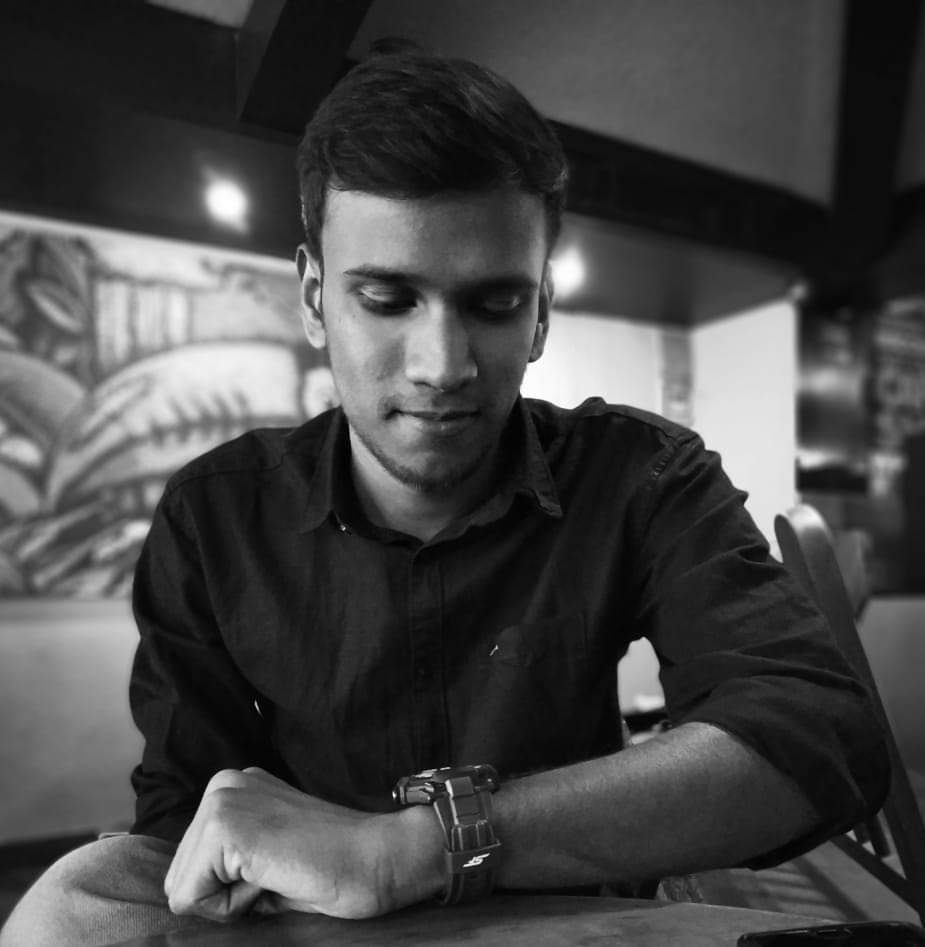 Jagadish Jaganathan
Jagadish Jaganathan is a Content Writer at Sprintzeal. An avid reader and passionate about learning new things, his works mainly focus on E-Learning and Education domain.
Recommended Resources