ITIL Problem Management Guide for Beginners
By Jagadish Jaganathan
Last updated on Mar 30 2022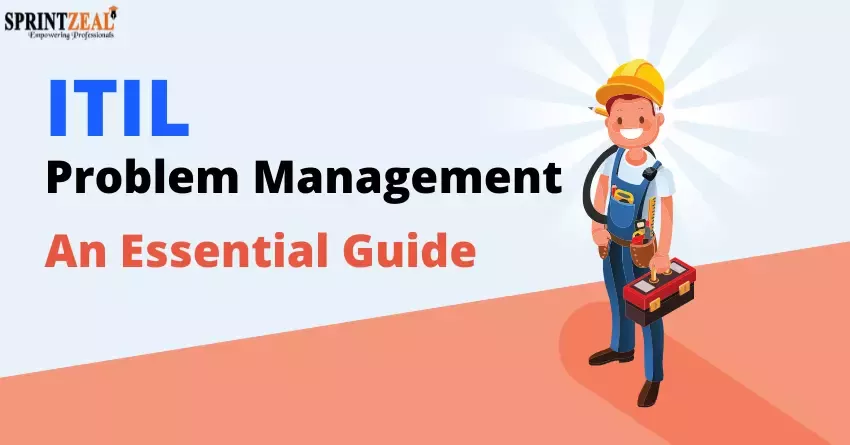 ITIL Problem Management – An Essential Guide
Every business aims to provide quality products and services to its customer. And it's a time taking process to build trust around their business. Service interruptions are the most difficult challenges faced by companies that threaten their credibility. But no organization big or small is immune to factors that might disrupt its service or product. Rectifying these issues and resuming the product and service in a short span is a much-needed quality. Hence problem management comes into the picture.
Problem Management is an important aspect of management principles, which aims to prevent unfavorable incidents and if they do occur prevent them from occurring again. No customer likes to deal with repeated instances of disruptions or problems from their service providers. Despite this many organizations tend to allow repeated instances, and fail to tackle the issue at its core. This over time damages the reputation of the company and might eventually lead to failure.
What is ITIL Problem Management?
ITIL Problem Management is a service management process that aims to manage the lifecycle of the underlying 'problems' in IT operations. It is achieved by quickly detecting the problem, providing feasible solutions, and preventing their recurrence to minimize the impact of the problems on business.
Read more about ITIL Framework.
One of the main functions of Information Technology Infrastructure Library (ITIL) problem management is to identify the errors in the IT infrastructure that is causing the problems and issues users face. Here are some of the terms we need to understand before learning more about ITIL problem management.
Problem – it is defined as a cause for one or more unwanted incidents.
Error – it is a flaw or malfunction in the design, that causes the failure of one or more IT services.
Known error – a problem that has occurred previously, and has data on root cause and solution.
Root cause – the basic or underlying cause for a particular problem.
Problem management has two main ways of functioning based on how we encounter them, they are, proactive and reactive problem management.
Reactive Problem Management – manages the problem or issues after the problem has occurred.
Proactive Problem Management – this method involves identifying and solving issues before they might occur. It is a type of continual service improvement (CSI).
Importance of problem management in ITIL framework
IT Infrastructure Library was established in the year 2000, it is the most common and widely adopted IT service management framework around the world. It is used by individuals and organizations in a private and public forum for aligning the IT service with their business needs.
ITIL consists of five core publications relating to Service strategy, design, transition, operation, and continuous service improvement. Problem management is one of them and it is included in service operation publication.
ITIL service operation is the most important element of the procedural life cycle. It focuses on the delivery of support services, business value addition, customers, and users. It makes sure that the service level agreements are met and surpassed. Problem management along with incident and event management, request fulfillment, and access management makes up ITIL service operation.
Implementing ITIL service operation along with other ITIL processes is a must to get certified as an ISO/IEC 20000 company. This is an industry-standard guideline for IT infrastructure.
Why is ITIL Problem Management Important?
The problem management process works along with incident and change management to benefits the business in many ways. The main aim of problem management is to reduce the impact of problems on business and avoid problem recurrence. And these will in turn result in reduced downtime and disruption. And here are a few other benefits of ITIL problem management,
Seamless service offering and availability
Improvement in the quality of service
Reduced problem resolution time
Increased efficiency and productivity
Provides better customer satisfaction
Reduces costs and resource optimization
Implementing the ITIL process will help in establishing order in the rapidly changing and developing IT landscape. To implement the ITIL process you need other management processes and tools. The tools here include a common interface, a centralized knowledge center, and the configuration of other ITIL processes. So that it can help identify the problem and respond to it as quickly as possible. ITIL does not provide an exact and specified problem management method rather a structured framework that can be adjusted to organizations based on their needs and requirement. These regular internal adjustments of the framework are very important for the organization's agility or the ability to respond to changing needs.
What is a Problem Management Process Flow?
Problem management is not just about identifying an issue and rectifying it. It manages the full lifecycle of the problem. It follows a structured process flow or step-by-step methodology to deal with each instance of a problem. The process flow of problem management is structured to manage the problems as soon as they are reported as incidents by the user. And these are the scope of problem management process flow,
Problem Detection
Problem Logging
Investigation and diagnosis
Provide Workaround
Create Known Error Record
Closure
Resolution
Problem Detection
Problem detection is one of the most crucial parts of problem management. Most of the time it can be pointed out by the end-user, or the service technicians, but some problems may stay hidden until they break out on a larger scale. Problems can be detected in a variety of ways like incident reports, incident analyses, automated detection systems, supplier notification, and so on.
A lot of incidents might be reported to the service desk, but for it to qualify as a problem the cause must be unknown and the incident must be repeated more than once. Even if the problem is solved by the service technician if it is repeated, it means the underlying root cause is unidentified and there is an opportunity to improve it. Hence it is very important to maintain a problem record for every incident reported by the users.
A problem record must be created if there are new problems that are not reported previously. Even Known problems must be entered to study the intensity of the recurrence.
Problem Logging
Keeping a record of all the performance-related issues of any product or service is of great importance. And to maintain a complete record, all the problems along with the methods by which they were identified must be logged in. Problem logging should contain all the relevant information about the problem like date/time, user information, detailed description, the configuration of the item, associated incidents, resolutions details, and closure information.
Problem logging mainly involves categorization and prioritization of the problem incidents.
Categorization – each entry of the problem needs to be categorized based upon their frequency and trend to ascertain the intensity of the incident.
Prioritization – once the problem is categorized, you will get to know the intensity and severity. Based on this you will have to prioritize it. Prioritizing determines when and how the problem will be worked on.
Investigation and Diagnosis
Investigation and diagnosis need to be carried out based upon the impact and severity of the problem. The problem investigation mainly aims to establish the root cause of its occurrence. One of the most commonly used investigation techniques is known as the Known Error Database (KEDB). Through this method, the problem will be studied extensively and matching patterns with previous problems will be established, which will be used to devise a workaround or solution.
Workaround
Providing a permanent solution to the arising problem is the ultimate goal but it is a time taking process. And you cannot afford a prolonged disruption; hence you can devise a workaround. A workaround is a temporary fix to a problem. Most organizations have good bases to provide workaround solutions but that doesn't mean you can neglect to provide a permanent solution to the underlying cause for the error.
Create Known Error Record
It is important to create a Known Error Record, once the investigation and diagnosis of the problem are created. With the information from the record, it will be easy to counter future occurrences of similar problems with the help of KEDB.
Resolution
In the Resolution stage of the problem lifecycle, a permanent solution to the problem will be implemented. The solution should be added to the standard operating procedure and tested for system recovery. Once the testing is successful the changes should be made live.
Closure
Following the confirmation that the error has been resolved, the problem incident can be closed. And it is the responsibility of the service desk technician to ensure that all the information related to the problem and its solution are updated in the record.
Incident and Change Management in ITIL Processes
Different ITIL processes often intersect during the service delivery lifecycle. Problem management and incident management are two distinct methods and they both function on mitigating problems. These processes are performed by the IT department but have different goals.
Problem management aims to prevent and minimize the impact of incidents by finding their root cause. Incident management is to quickly resolve the issue and restore the service to the users in a timely fashion. Incident management only focuses on service restoration and doesn't dive deeper into the root cause of the problem. Changes are bound to happen to any process and more so if continuous improvement is being considered. Change management is a process that ensures the change takes place without major disruption. And hence it is closely related to problem management.
Roles and Responsibilities in Problem Management
The organizational structure requires a clear definition of roles and responsibilities for smooth functioning. This will also help for efficient execution for process, communication, and teamwork. Usually, the problem management team is made up of a problem manager and a problem-solving team. Let us discuss their roles and responsibilities in detail.
The problem manager is the designated person of contact, whose responsibility is to handle every aspect of the problem lifecycle. Here are some of the key responsibilities of a problem manager,
Coordinating communication between different teams working on problem resolution
Ensuring every service level agreement is met
Managing the Known Error Database (KEDB)
Closure of problems
Conducting problem review to draw insights
The problem solving team can be either internal or external. If the problems are small-scale they can be handled by the internal development team, whereas some complicated problems need an expert or third-party counsel. You can even put together a special team for problem solving, depending upon the complexity, resource, and severity.
Key Performance Indicators in Problem Management
Success measure is an important aspect of all management processes. Quantifying the overall success of the process will help you learn more about the efficiency of the process. Different organizations follow different methods to measure and quantify success but Key Performance Indicator (KPI) and Critical Success Factors (CSF) are widely recognized methods to ascertain success.
Different attributes are considered for KPI and CSF depending upon the process, needs, requirements, and functions. But these need to be in alignment with the organization's goal and objective. Here are some of the commonly used problem management metrics,
Root cause analysis report
Problems resolved within service level agreement
Trends associated with the incoming problems
Cost of managing a problem
Conclusion
Problem management is a crucial aspect of business and with the help of ITIL problem management, you can find and fix the root cause of the issues and problems. Industries are always prone to change and vulnerabilities and hence a strong problem management system is a must to survive. And it also helps when changes or improvements cause disruptions to operations.
Effective implementation of the ITIL process is the key to building a strong IT-business relationship. And there are a lot of ITIL management tools to help you with it. There is a growing demand for ITIL specialists and studies show that on average ITIL specialists earn more than other information technology professionals.
There are a lot of ways to learn ITIL but the best way to become an ITIL specialist is to take up a professional certification training course. Check these ITIL courses offered by Sprintzeal.
ITIL Service Operation Training and Certification
ITIL Planning Protection and Optimization
Sprintzeal is ATO (Accredited Training Organization) providing industry-standards professional certification training.
About the Author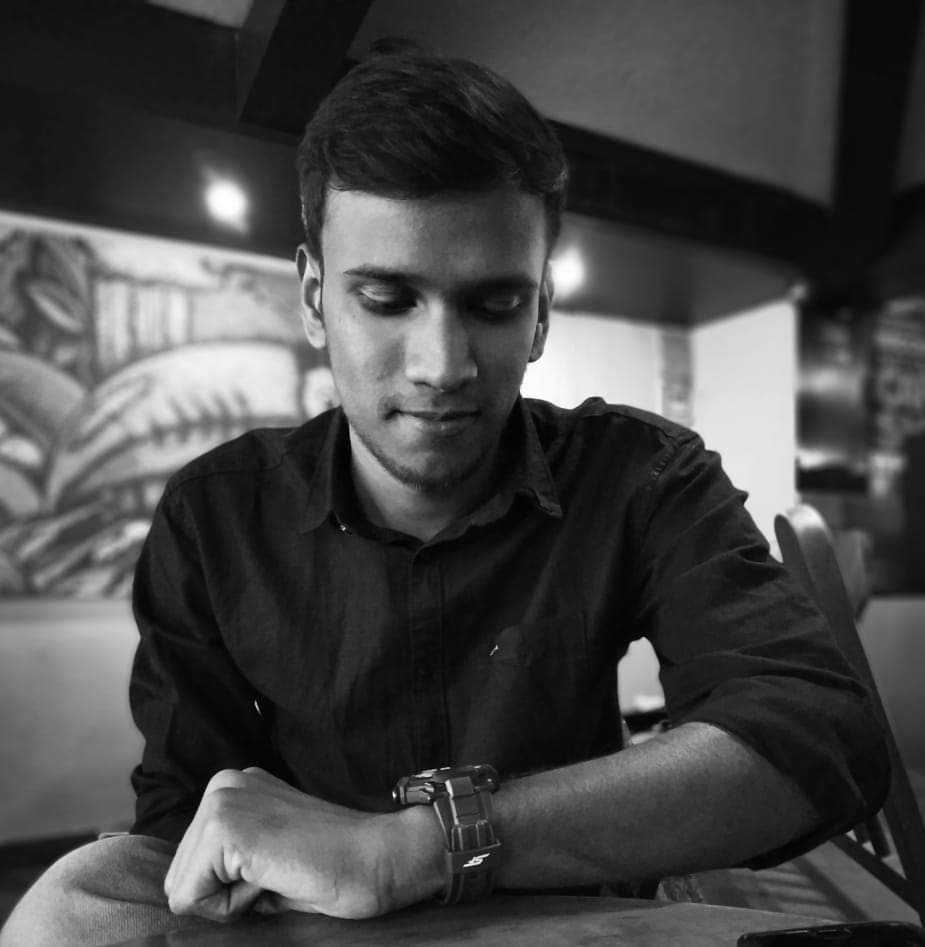 Jagadish Jaganathan
Jagadish Jaganathan is a Content Writer at Sprintzeal. An avid reader and passionate about learning new things, his works mainly focus on E-Learning and Education domain.
Recommended Resources