Axelos and TSO launch MSP Foundation app
By Akssar
Last updated on Feb 18 2022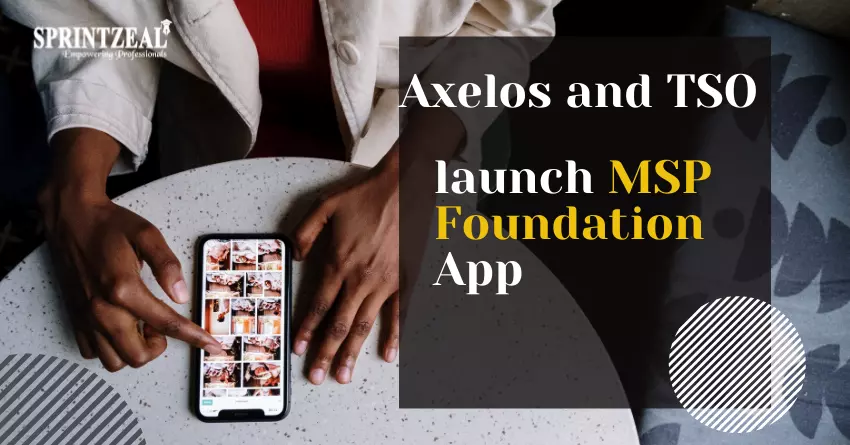 MSP Foundation App Launch by AXELOS and TSO
Axelos, the governing body for MSP certification, has partnered with their publishing partner, TSO, to launch an MSP Foundation app. The app is the latest installment in a series of official learning tools being made available for Axelos certification. The app has been launched with an intent of aiding aspirants in their quest of attaining MSP foundation certification. The app boasts of several robust features which will be invaluable to a true aspirant. It includes the full MSP 5th edition glossary, thorough MSP case studies, officially certified exam questions and even mock tests. Furthermore, it can help the users track their performance, which is a huge bonus for people looking to analyze and improve. Justin Kitchener, a prominent high-level executive at TSO, described the app as a "powerful tool". He praised the app further going as far as to state that the app would be a "powerful companion to the MSP 5th edition manual".
What is MSP certification?
This is a certification for Managing Successful Programmes, provided by Axelos, aimed at professionals who actively participate in Programmes. These are candidates who are looking to upskill their profile with an eye on programme organizations in the future. MSP certification helps candidates gain a solid knowledge base for successful deployment of programme principles, transformational flows and related governance matters. Gaining the certification helps recruiters know about the candidate's expertise in the field of programme management.
How to gain MSP certification?
The MSP certification is accredited by Axelos. There are no prerequisites to starting your MSP certification. Anyone looking to gain certification has to get familiar with the subject, especially the MSP manual, and clear the minimum requirements set out by the governing body, Axelos. There are three levels of certifications provided by Axelos. Foundation, Practitioner, and, advanced practitioner certifications are the three different certifications mentioned above. To get each certification the exam conducted by Axelos has to be cleared with certain minimum requirements.
Exam roadmap to MSP certification
MSP Foundation exam –
Anyone can appear for this exam.
It is to determine the candidate's understanding of MSP framework.
Minimum score for passing is 35 out of 70.
The question paper consists completely of MCQs.
It is a closed-book exam
The exam duration is 60 minutes.
MSP Practitioner exam –
Candidate must have cleared MSP foundation exam in order to be eligible to take this.
It is it assess the ability of the candidate in grasping the different concepts in MSP and their aptitude at applying the same in scenario-based questions.
Minimum score for passing is 40 out of 80.
All the questions in this exam are MCQs.
It's an open-book exam.
The exam duration is 150 minutes.
MSP advanced practitioner exam –
The candidate must have obtained MSP foundation certification as well as MSP practitioner certification to be eligible for appearing in this exam.
The exam aims to test the ability of the candidate in applying the concepts learnt in MSP to given hypothetical scenarios.
The minimum score required to pass is 38 out of 75.
The exam consists of essay-based questionnaire.
It's an open book exam.
The exam duration is 180 minutes.
As we can see, the road to gaining full MSP certification can be quite tricky and this is why Axelos decided to launch an official tool to help candidates get started on their MSP foundation. The app has various feature to help candidates pursue their goal of MSP foundation certification.
Robust features provided by Axelos' MSP foundation app:
Learn –
Chance to have access to and learn the full MSP 5th edition glossary.
Use of case studies helps in greater understanding of the concepts.
Chance to practice with official exam content and questions provided by the governing body.
Revise –
Demarcated study sections enable simple division of the study subject into easily achievable pockets.
This helps enhance the whole learning experience and supplements learning from other courses and books.
The performance tracking feature enables the candidate to analyze and identify areas for improvement.
Test –
Plenty of quick test questions available with in-depth answers
Consists of mock tests which simulates real exam experience.
Additional info –
Latest news about the certification.
Exclusive offers available.
Added info about MSP 5th edition manual.
As you can see, the app packs powerful feature to enable aspiring candidates in their quest for certification in Managing Successful Programmes.
Conclusion –
The MSP app launched by Axelos and TSO is a useful tool available for candidates looking to get MSP foundation certification. However, it is intended as a supplement to your regular books and training courses and not as a substitute. It is a useful tool and can be made great use of. However, it would be important to seek the help of a reputed training organization like Sprintzeal to clear the exams comfortably. This app would be a help to start your preparation for the foundation level exam, but a course would be still required by the time of the exam. Make use of the app and join a training organization like Sprintzeal to start your journey of getting certified.
Similar courses offered by Sprintzeal-
PgMP Certification Training Course
PRINCE2 Agile Certification Training Course
PMI ACP Certification - Agile Certified Practitioner Exam Prep Training
About the Author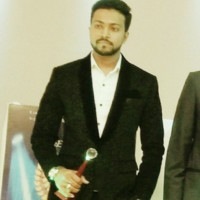 Akssar
Akssar is a content writer creating high-quality, latest, and informative content. His works majorly focus on concepts beneficial for professionals aspiring to enhance their careers.
Recommended Resources