Product Owner Certifications List
By Akssar
Last updated on Mar 23 2022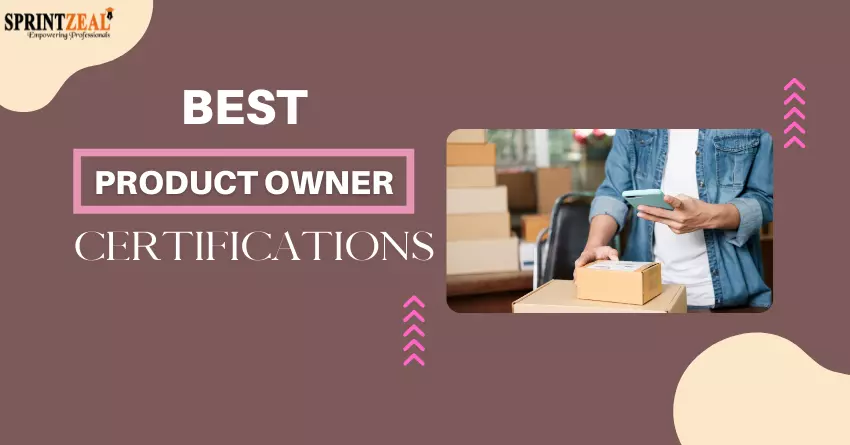 Top Product Owner certifications in 2022
There is an adage that goes that what we know is what we can hold in our fists and what we don't is the size of the ocean. One must never stop seeking knowledge and must seek so for the pleasure of its pursuit is what the adage is trying to tell us. However, in the present world, we seek knowledge for the sake of a career. This concept was originally initiated by the sophists of ancient Greece, who used to train youngsters for a career in the Greek legislature. This type of knowledge is imparted keeping with the needs of the era and what the required knowledge would be for the same.
However, we are living in an era where advancements are being made by mankind every other day. This can be called the golden age of knowledge as man is pursuing advancements in every field like never before. In this day and age, one cannot just stop learning, even if one wishes to do so just for the sake of a better career. It is even more pertinent to further their knowledge for that end.
More and more professionals are seeking further certifications to further their knowledge in exciting new fields of work that crop up every year. This has led to the rise of a flurry of professional certifications that can be undertaken by professionals to further the horizons of their careers.
However, doing a certification for the sake of doing one could prove to be counterproductive. An understanding is needed for picking the right certification to do. For this, both introspections of one's skills and career goals are required. This introspection is needed to be combined with a clear understanding of various certifications and what they offer is required to pick the right certification for you which can help further you on that path that you so desire. One needs to identify their skills and professional goals and pick the type of certification they want and then understand individual certifications clearly to pick one for themselves.
Among the many certifications that are available in the project and product management domain, the product owner certifications can prove to be the most rewarding for anyone harboring a passion for the company's product. Furthermore, it is seen as a progression in career for anyone engaged in the positions of scrum masters and product managers. This is especially helped by the fact that there is a noticeable gradual but firm global shift towards agile methodology. Especially for a professional scrum product owner, which was a niche role till recently. The demand for similar roles is only set to increase in the coming years.
If you are someone who believes that they possess the relevant skills required to be a product owner and have professional aspirations aligned towards occupying that role, then the natural pursuit would be to gain a clearer picture of the role and how to achieve it. This article will help you get a clearer picture of Product owner certifications and how to initiate your journey in the domain.
Who is a product owner?
A product owner is a member of the product team in a scrum who bears the responsibility for the outcome of the project. It is the job of the product owner to optimize the product backlog to maximize the profit value that can be derived from any given product. The product owner is responsible for doing so while at the same time representing the project stakeholders. It is the role of the product owner to define a clear product vision. This is especially vital during the planning process, as the planning poker exercise. The product owner has to empower the entire product team(s) and ensure that Agile, as well as Scrum processes, are being maintained.
Product owner roles and their demand have seen a sharp increase in recent years, especially with the market-wide adoption of scrum agile processes. Irrespective of whether one is a seasoned pro in this field or a newbie looking to start, having a certification in this regard can help distinguish oneself from the rest of the pack in this regard.
Having the right skill-set is the key to having a good career as a product owner irrespective of certifications and experience. The first skill required is a passion for delivering a quality product. One must have a passion for a product to see it through right from its initiation to its conclusion. A deep and clear understanding of product requirements is another skill one must-have.
The product owner must be able to come up with a clear product vision based on an understanding of the product nature, the market, and the expectations of the stakeholders. This product vision is instrumental in the product planning process as well as in determining how the final product turns out. The ability to communicate is another important skill. The product owner must have the ability to communicate the product vision clearly with the team to ensure that everyone's idea regarding the product is aligned towards a common goal.
Furthermore, the product owner must be able to communicate effectively with different team members to ensure a smooth collaboration on the project. They must be able to act as a bridge between the stakeholders and the developers. Another skill required is the skill for analysis. The product owner must be able to analyze the product with scrutiny to ensure that maximum profitability can be achieved from it. This in turn ensures that both stakeholders and the company have much to gain from the product. This can be done by efficient optimization of the communication channels which are further assisted by the product owner's skills of analysis and communication.
They must also have a keen eye for details to ensure that the Scrum and agile processes are being carried out smoothly throughout the project and ensure that any irregularities in the product or the process is recognized beforehand.
If any professional feels that they possess these skills and have aspirations of working in this role and are ready to embrace the responsibilities that come with it, then the prudent way forward is looking at Product owner certifications that they can procure to further their aspirations.
Why Get Product Owner Certifications?
Product owner certifications are certifications that act as credentials to prove your competence as the head of the scrum development team. These credentials can enable you to be a representative of the clients to implement their demands in any given product. It is to ensure that the product delivered is aligned with the product vision set by the clients.
These product owner certifications will help you gain certain skills and practices that will aid in this process. It will leave you with the ability to represent clients in front of the scrum team members. You will gain an in-depth knowledge of the given product as well as its capabilities. You will be able to direct the development of the product based on the user experience.
These certifications will help one gain a clear understanding of different agile principles, and, the concepts of DevOps. They will also develop the knack of translating client vision and user stories into practical solutions within the product development process and its backlogs. They will develop the decision-making and analytical skills required to make accurate value-based prioritization curated to the needs of the software development process. The product owner certifications will leave one with the functional ability and competence required of a business analyst and a project management head.
Product owners have a very active role when it comes to the product development process. Their main focus is the development of the prototype and not necessarily the product growth. Choosing the right product owner certifications can help establish your credentials as being competent enough to perform this demanding role. If one can see themselves handling the responsibility, of managing the stakeholders and the business and scrum members, then it is prudent for one to get one of these product owner certifications. Product owners with valid certifications earn significantly higher compensations than their peers who are not certified. So, it is advisable to get one to set yourself up for a good career of success.
Top Product Owner Certifications
CSPO Certification
The Scrum Alliance offers the certification for the Certified Scrum Product Owner or CSPO (Scrum CSPO). This is one of the most popular and highly recognized product owner certifications. This helps establish competence in knowledge of Scrum as well as help you understand the full scope of the role. Helps understand the skill of maximizing value and optimizing the Scrum team's work. This firmly established one's ability to lead product development endeavors. The CSPO certification exam is rigorous to ensure that those holding these credentials prove to be able professionals. The CSPO certification cost is very competitive which makes it considerable for a reputed certification.
Doing this certification has various other benefits which are beneficial both in the short and long term. It helps you get training from governing body-approved trainers. It grants you a two-year membership to the Scrum Alliance. It acts as a qualification for higher certifications like the A-CSPO. It helps widen the scope of your career as it imparts the knowledge of Agile practices. It helps you get familiar with the in-demand scrum skills needed in the market.
The CSPO Certification Training Program provided by Sprintzeal is a high-quality training program designed to equip you with all necessary skills and knowledge required to successfully clear the certification requirement. The training course has been proven to have a high level of success among trainees and is recommended for any candidate pursuing the CSPO certification.
Advanced Certified Scrum Product Owner℠
This is another certification that is offered by the Scrum Alliance. It is advanced CSPO and as indicated by the name, is an advanced course meant for professionals who have already completed their CSPO certification. It helps establish your competence in managing multiple projects and stakeholders whilst delivering business value as well. This certification is sought out by recruiters looking to procure professionals with advanced product owner abilities.
Like CSPO, A-CSPO also offers a host of benefits that will help you after completing the certification. It grants you membership for two years with the Scrum Alliance. It helps you acquire skills required for Agile Scrum implementation. It can offer high value to the employer and sets you apart in the job market due to the possession of high-level training in Agile.
Professional Scrum Product Owner™ (PSPO™)
This is a level one credential offered by Scrum.org. This certification of Professional Scrum Product Owner, which is level 1, does not require any mandatory training period. It is mandatory to clear the assessment to get certified. The PSPO certification is therefore a direct valuation of your ability in utilizing your knowledge and skills to enhance product value and translate that into the delivery of successful products. It is a highly valued certification due to the rigorous exam that needs to be cleared to obtain it.
This certification enables you to take ownership of the product vision. It enhances the ability to maximize the return on investment (ROI) of one's team. This in turn helps maximize the business value and the ROI of the business at large. It will put you in good stead to motivate and lead various Agile teams and their team members. It helps demonstrate a deep level of proficiency in Scrum. This also allows you to get your name registered with Scrum.org which can help further validate your credentials and broaden the horizons of your career.
PMI-ACP® Certification
This certification is provided by the reputed governing body in project management, PMI. The project management institute is highly reputed and an industry leader in project management certifications. Here they are offering a product owner certification in the form of PMI- Agile Certified Practitioner, or PMI-ACP.
To be eligible for this certification, it is mandatory to possess real-world Agile expertise and a clear thorough knowledge of Agile practices. This knowledge of Agile practices cannot be merely theoretical. Rather an understanding of the Agile tools and techniques is required as well. This helps establish the fact that anyone in possession of this certification is guaranteed to be an expert in Agile. This certification has a lot of demand as the professional holding it gets a complete view of Agile and can in turn add high value to the role of a product owner.
This certification truly broadens your horizons as it enables you to qualify for Agile jobs due to the deemed expertise in Agile systems. This certification will leave you well-versed with the various methods that you might come across in Agile.
Sprintzeal offers PMI ACP Certification - Agile Certified Practitioner Exam Prep Training, which is a training course designed to ensure that candidates clear the ACP certification requirements with ease. This training course will provide comprehensive training that will leave you prepared for assuming the role of product owner which will be beneficial even after obtaining the certification.
Certified SAFe® Product Owner / Product Manager (SAFe® POPM)
This is a certification designed to further the career of professionals who have a knack for the accurate and successful scaling of Scrum. This SAFe product owner certification is made available by Scaled Agile, Inc., and is curated for scaling Agile. This certification establishes your competence in applying Lean principles to ensure Agile success at the enterprise level to deliver value. It establishes your ability in improving the release train which in turn helps ensure client satisfaction whilst simultaneously helping improve the ROI.
There is a huge demand for SAFe POPM certification because the Scaled Agile framework is widely used in Agile organizations across markets. These organizations rely on POPM certified professionals to deliver continuous value at the enterprise level. It is easier to pursue because the SAFe product owner certification cost is competitively priced. With the SAFe 5 framework currently in place, the SAFe 5 POPM is gaining industry-wide recognition as recruiters seek these credentials to help align their SAFe implementation processes.
The SAFe Agile product owner certification helps you gain a thorough understanding of concepts like Lean-Agile principles which are key SAFe product management and product ownership concepts which can prove vital in course of carrying out the role of the product owner. It helps you to coordinate with Agile teams to deliver value. It helps you get a complete mastery over the process of increment planning in programs. It grants you membership of one year to the SAFe community platform.
Conclusion
Product owner certifications are the way forward if you are aiming to broaden your career options, especially in the domain of Agile. Doing a product owner course from a reputed training body, like Sprintzeal, can help you in achieving these certifications. Undergoing product owner training from Sprintzeal will give you a proper understanding of the core concepts and equip you with the necessary skills that are required to clear the certification requirements.
Getting accredited with Agile product owner certification can leave you with the knowledge to perform multiple roles in the software development framework can truly open up your career. If you are a professional who is working in or with agile systems and is looking to expand their career options, then getting product owner certifications is the right way forward for you.
If you are a professional working in agile systems with a passion for delivering quality products and adding value and are looking to take up more responsibilities, then these certifications are for you as well. Join Sprintzeal today and start on your path to a more enriching career!
Articles to learn more –
About the Author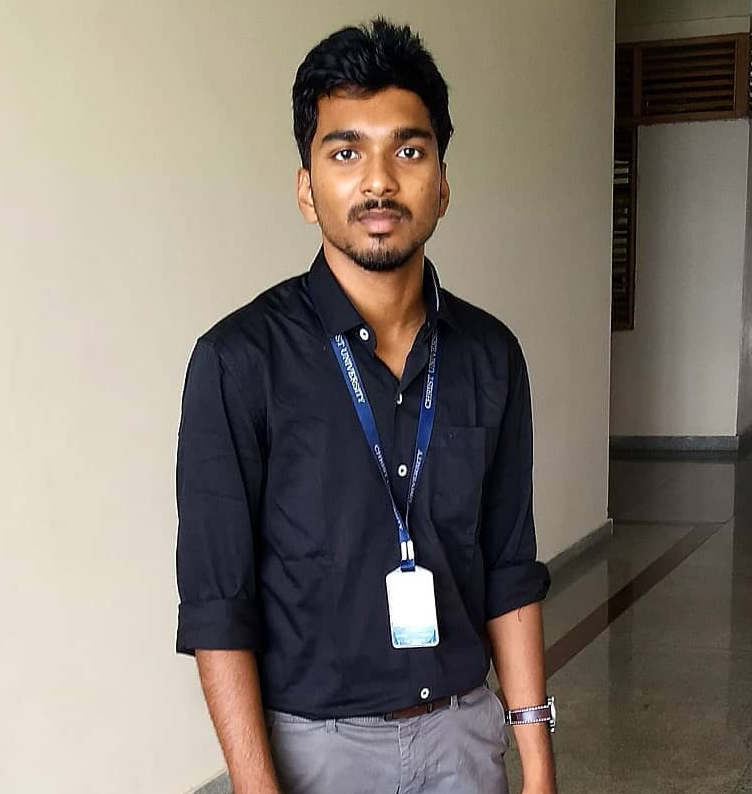 Akssar
A law graduate with an immense passion for research and writing. Loves to travel, read and eat. When not doing that, loves working toward bringing well-researched and informative content to readers. Has experience in, and, is passionate about journalistic pieces, blog posts, review articles, sports coverage, technical research pieces, script-writing, website content, social media marketing, advertising, and creative writing. Sleeps when the ink runs out writing all that.
Recommended Resources