Project Management vs Product Management
By Jagadish Jaganathan
Last updated on Mar 9 2022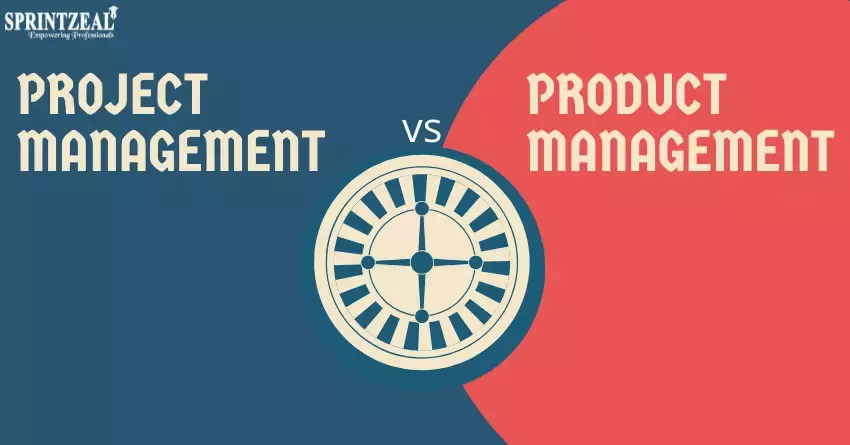 Project Management vs Product Management - Key Differences
Introduction
Jeff Bezos once said that if you can't feed a team with two large pizzas, it's too large. It means no matter how big an organization gets it is necessary to maintain a few member teams to effectively function. And it is always advisable to have specialty-driven operation management.
While management is an integral part of an organization, for a naked eye project and product management might seem indistinguishable. But the acute differences have given rise to specialized studies on each of them. In this blog, let us discuss the chief components, structure, needs, and tools for project management and product management. At the end of the blog, you'll have a bird's eye view on Project Management vs. Product Management.
Management principles roughly remain the same while the nature of execution changes with the objectives when dealing with a project or a product.
A product is an item or service offered by the company to satisfy the customer's need. This is the core feature on which the company is built. Hence product management deals with planning, designing, and continuous improvisation of the product lifecycle. A project is a set of operations executed on a fixed timeline and resources to achieve a set target. Each stage of a product lifecycle can be considered a project in itself. So project management is simply organizing all the necessary components to facilitate a project.
Quite a lot of skill is required to become both a project manager and a product manager, and there is a steep growth in the requirement for those job profiles. There is a lot of sub-category for product managers based on the stage of the Product Lifecycle.

Product Management
Product management is about developing a new product or improving an existing one. It starts with identifying a customer need, which is usually achieved by market research, and developing a product that would bridge the gap between the customer's need and options available, which ultimately becomes the success measure for the product.
Product management is a collaborative effort from business, sales, marketing, and product development teams. And studies have shown that effective product management can increase the profit margin by 34%.
History of Product Management
The word product management first came into usage in the US during the Great Depression period. It was initially used to describe a brand management position where a "brand man" was appointed and entrusted with all the responsibility of the product including its success and failure. Over the years the role of brand managers became a crucial part of many business activities, as most organizations started implementing product management strategies.
In the 90s when the technological and software firms were scaling new heights they faced difficulties in communicating with the customers, the products they developed were not meeting the customer's expectations. They lacked brand awareness and realized the need for a product manager to bridge the gap of communication between the customer needs and the product developers. Their contribution became invaluable as their roles evolved to meet the growing organizational standards.
Product Lifecycle
Product Lifecycle involves all the activities involved in product management, right from identifying a customer need to ascertaining the success of the product. It comprises six stages, which include both inbound and outbound activities. Inbound activities are tasks that are to be completed before the product hits the market, like design and testing. Outbound activities take place after the product is available for the customers, like sales and feedback.
Vision Development
Customer Understanding
Strategy Development
Product Development
Marketing and Sales
Metrics
A vision is a starting point for any great endeavor. Only a product developed with a vision can truly serve its purpose. Customer needs should be identified through market research to create a vision that would address the problem areas. A clear vision for a product should answer these three essential questions.
For whom the product is made?
What problem is the product solving?
How to measure the success of the product?
Product Strategy
Product Strategy needs to be developed after you have created a vision and identified the customer's need. The main objective of any product is to solve a problem and the strategy phase outlines how exactly the product will solve the identified problem. The product strategy consists of a road map, a document that guidelines the state of things along with the next item of action. A good product strategy must specify what action needs to be taken at what stage; it employs an effective product information management system to achieve this.
Execution –
This is where the product is built, or a new feature is added. This stage mainly involves the development of a product, testing, and feedback incorporation. And here the product manager defines MVP, which is a Minimum Viable Product to make sure the product serves its purpose. Customer feedback is a crucial part of this stage and it is done during the external testing, after which the product is ready to be released into the market.
Marketing and Sales -
This is the stage of product launch and distribution. To have a successful product launch, the product manager should take care to create enough customer awareness, competent pricing strategy, and fix the best release timing.
A complete marketing strategy usually involves a lot of pre-release activities to create enough buzz about the product. They include advertising, giveaways, and content creation. These have to be directed towards a target audience identified during the market research.
Tracking the Success of the Product –
Throughout the process of product development, the manager needs to keep track of the progress of the product in the market. And the data gathered is utilized to formulate the metrics to measure the success of the product.
The metrics utilized to quantify the success could be of many types like the revenue metric, user engagement metric, and product popularity metrics. These metric-based data are studied to gather insight on the product and used to drive further improvements on sales, marketing, and feature analysis.
Skills required for a Product Manager –
A Product manager needs to oversee operations of great volume and from end-to-end. So a wide range of skills is required to fulfill the role. Some of the key skills are,
Analytical Skills
Good communication
Empathy
Financial Management
Leadership Skills
Project Management
Research and Strategy Formulation
Technical Skills
A product manager needs to utilize a lot of tools for various requirements throughout the product lifecycles, ranging from scalability to management software to roadmap tools. Here are some of the most popular product management tools,
ProdPad
com
Dragonboat
Productplan
Roadmuck
Project Management
Project management uses specific kinds of knowledge, skills, tools, and techniques to accomplish a goal or objective. As Dr. Martin Barnes mentioned, 'project management is all about people getting things done. Projects can range anything from creating a new product and improvising to even adding a small feature to an existing one. It is extensively used in a wide range of fields like engineering, IT, Construction, etc.
Throughout history, every endeavor by mankind can be considered a project, through which effective changes have commenced. During the mid-nineteenth century, a group of pioneers in technology and science formulated project management principles. This was done to reduce the time taken to make a product and homogenize the processes for maximum efficiency.
Principles of Project Management
Principles of project management are the fundamental rules that need to be followed for the success of the project. The rules are derived from the Project Management Book of Knowledge by PMI (Project Management Institute) it is one of the most important governing bodies for project management studies and certifications. Here are the eight principles for effective project management,
A formal structure and documentation of the project - Having a formal structure is very important to guide the project and to assess the resources, tools, and techniques. Doing a freestyle project without proper structure more often than not results in project failure. Hence documentation is necessary. Read to know more about Project Documentation and its Importance.
Project sponsors and stakeholders – Project sponsors and stakeholders are important personnel who facilitate crucial decision-making at every stage of the project. Having the right person to champion your project is a great boost.
Defining the objective goals and outcomes – only with a clear goal can the requirements be ascertained and the project will move forward. Even though all the projects start with a point of single clear goal, when broken down it might result in a scope gap, hence having a clear goal and objective at every stage of the project is very important.
Documented delegation of roles and responsibilities – Different types of expertise needs to be incorporated in a project management plan. The team needs to be effectively assembled in a way it functions without any friction. This could be achieved by clear communication and documentation of the roles and responsibilities of the team members.
Change management – As the project grows there are always chances for scope creep, where the scope of the project keeps changing and growing. This is bound to happen for large projects though the extent can be controlled. The ability to tackle this change is crucial to Project Management Plan.
Risk evaluation and management – External factors will affect projects unless it is carried out in an extremely controlled environment. But with enough data common risk attributes can be predicted and the effects can be minimized. Even unforeseen risks shouldn't have huge consequences if the Project Management System works efficiently.
Value deliverance – Value deliverance is the capability of imparting value to the customer through the project. This is done by effective usage of the tools and strategy to implement the project. There are various software and tested approaches to achieve them.
Performance baselines – There are three basic components for any project and they are cost, scope, and schedule. These aspects need to be measured up against a standard baseline. This combined baseline is commonly known as the project performance baseline. The project performance baseline heavily influences the project outcome and it could be used to take any unforeseen changes such as scope creep.
Project communication plan – Handling communication comprises 90% of a project manager's job. Effective communication is the key to success, but the challenge is to deliver the information at the right time and with the right amount without overloading. And project communication plan is an effective tool to achieve this.
Types of Project Management
Project Management branched out to many types based upon the industry it is adopted into. And these three are the most commonly used industry-specific project management methods,
Waterfall project management – It is a traditional project management technique where a particular task needs to be completed before beginning the subsequent task. Here all the process flows in one direction towards the completion of the final product or outcome.
Agile project management – This method is based on the 12 core principles of the Agile Manifesto, which is a document with key values and principles that software developers use to guide their work. Hence it is predominantly used for software projects and developments. Agile management is all about continuous monitoring and improvisation of the core deliverables. Click to learn more about Agile Management and other management-related certification training.
Lean project management – The core principles of this methodology was derived from Japanese manufacturing practices. Lean project management is all about making the best use of the available resources and preventing waste to create value for the customers.
Skill requirements for a Project Manager
As we discussed so far the role of a project manager is crucial to any organization and as big organizations are struggling to execute complex projects, there is a growing demand for skilled project managers. Studies show that in 5 years the requirement for a project manager is expected to grow 33% creating nearly 22 million new jobs. And here are some of the most important skills for a project manager,
Effective communication
Negotiation
Time management and scheduling
Leadership Qualities
Technical know-how
Risk mitigation
Critical thinking
Here are some of the most commonly used project management tools.
Gantt charts
Work breakdown structure
Project baseline
Asana
Notion
Trello

Comparison: Product Management vs Project Management
So far we discussed in detail the various attributes of product and project manager, now let us pit Product Management vs. Project Management to see which would fare better in what aspects. The difference between product and project from an operational perspective is that a project is a specific set of actions to achieve a goal, whereas a product is a good, service, application, or anything that would meet the customer's need.
So managing the product is all about answering the question of 'what' and 'why', and managing the project is answering the question of 'how' and 'when'.
Key Functions: Project Management vs Product Management
We can try and draw a clear distinction between product management and project management but in practice, there are a lot of overlapping responsibilities. A project manager's input is quintessential in strategizing a development plan and likewise, a product manager is involved at crucial stages of the project to guide them in the desired direction.
Project manager or product manager, which is better? Essentially both these roles serve as problem solvers. Product managers are more often considered in higher-level decision-making than project managers. And in big organizations project management becomes a part of the products; hence in a broad sense of responsibilities, product management fares better, but if we have look into to technical and tactical aspects of the business, the go-to role is for the project managers.
As of 2020, the average median salary for a product manager is 84000 USD and that of a project manager is 74000 USD.
It looks like on average a product manager earns more than his project manager counterpart. This could be because a product manager shoulders a large amount of responsibility and oversees a wide range of operational activities. Yet the salary expectation for the higher management positions remains the same irrespective of the specialization. So you can choose a career in either Project Management or Product Management based on your skillset and interest.
If you are looking to take up a career in management, chat with a course expert at Sprintzeal. At Sprintzeal we offer professional certification training on various subjects and have successfully upgraded the careers of more than 10,000+ individuals around the world.
About the Author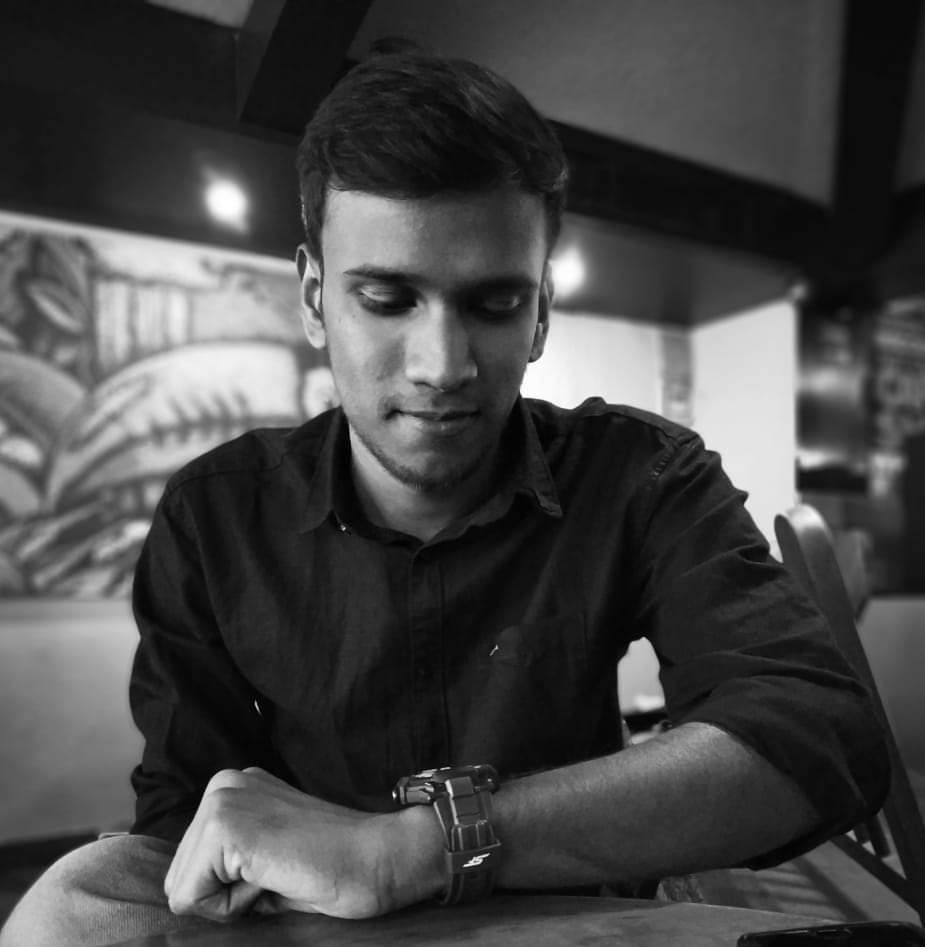 Jagadish Jaganathan
Jagadish Jaganathan is a Content Writer at Sprintzeal. An avid reader and passionate about learning new things, his works mainly focus on E-Learning and Education domain.
Recommended Resources