Top Qualities of a Good Manager and a Leader
By Nandini
Last updated on Jan 20 2022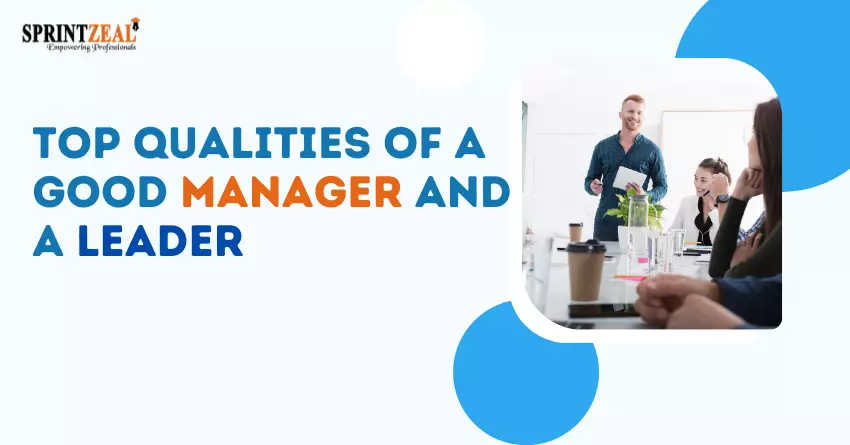 Qualities of a Good Manager and a Leader
A good manager is essential for almost every business and company. It doesn't matter what your business or brand is about, but it is necessary to have a good manager for your company who can handle all the projects and work of your entire company. According to a recent study, the Institute of Employment Research, the University of California, and the London School of economic are better manager organizations that systematically retain a better group of employees. In addition, it results in an intense production level. There is no hidden fact that the effects of a good manager can be significant. It is vital to hire a good manager who is well-equipped with essential equipment. In addition, a good manager influences engagement strongly. According to the recent Gallup study, nearly 60 percent of the employees who report to an active manager are more engaged than the workers who report to actively disengaged bosses.
This leads us to the commonly raised query of what are the qualities of a successful manager. Hang on till the end of this article and we can discover what traits make for a successful manager. A practical and good manager is very dedicated and can offer promising results. You need to know several things before hiring the best manager for your business or company. It becomes quite challenging to pick one manager when there are many applicants. When you have many applicants, you need to follow some strategic rules that will help you get someone who has all the qualities of a good manager.
What makes a good leader?
Every good manager has a significant and unique style. One of the basic qualities of a manager is to have a vision which can convert into results. The manager needs to have natural leadership. Leadership is more than just authority and being in charge. If you are a successful manager with leadership qualities, it doesn't even require an official title. Leadership is one of the characteristics of a great manager. To be a leader and a good manager, you need to be well-equipped with the characteristics of a good team leader. A good manager does not always order people around. Instead, they work with people and explain the entire process of the specific projects. A good manager is more about being a source of empowerment for others to achieve success for the organization and themselves. It is crucial to work with unity to bring more productivity levels and more profitable results. The manager is the necessity of every business or company. It doesn't matter how small or large a company you have; you will always need someone with characteristics of a good manager.
Unfortunately, though, not every good manager is born with leadership qualities. However, one can develop leadership qualities. Anyone struggling needs to get motivation and more experience in order to acquire the characteristics of an effective manager.
How to spot a bad manager?
If you are willing to detect a bad manager, you need to follow some practical steps. Hiring a manager is not a big deal but hiring a good manager is a big deal. The organization must have a good manager for better results and development. So make sure to consider the following steps to avoid a bad manager or manager who lacks the traits of a good manager.
Firstly you need to consider self-confidence. A good manager can reflect great self-confidence. A good manager can take on challenges and make significant and risky decisions. If you are with a bad manager, they can have many confidence issues. They may hesitate while making any decision. Confidence and decision making skills are a vital part of the qualities of a manager and therefore managers lacking these traits of a good manager must be avoided.
Make sure to determine their capabilities by giving them some hypothetical questions. Then, you need to check how they deal with the consequences and how they respond.
Check their overall personality and communication skills. Having extremely bold and high communication levels is one of the great manager qualities.
Bad managers cannot explain their thought process with reasoning. A good manager needs to be logical in every case. Check out how clear they have their understanding in this field. A bad manager can do many things similar to a good manager, but only a good manager will possess these qualities of a good manager.
Qualities of a Good Manager and Leader
There are several Qualities of a Good Manager that need to be acquired in order to exude the characteristics of good team leader. You need to know what elements to look for in manager recruitment during the hiring. Most of the time, we can see that many people make mistakes in the manager recruitment process, which leads to a significant loss in the company's development or business. Therefore, it is necessary to take time and consider the right one and assess whether they possess these qualities. Therefore you can successfully hire one of the best and suitable candidates for your company manager, you will get better returns. In addition, there are several qualities of a good leader in management. Here we will discuss the top 16 qualities of a good manager.
Here are the qualities of a good manager and leader:
A good manager needs to have the quality of integrity. Integrity is the critical quality every manager or leader must possess. There is no possible way to run any business or company successfully without integrity. Therefore it is no surprise that several executives acknowledge that integrity is earmarked as one of the qualities of a successful manager.
It is vital to gain the quality of integrity to become one of the best managers. There is no hidden fact that every business leader is well aware that integrity is the foundation of good leadership. It doesn't matter how challenging the situation is; a good manager always inspires their principles without compromising. They also have a good understanding of working in this field and refrain from making false promises. Good managers are true to their work, and they strive to deliver the said promises in the long run.
Those who are an innovative leader are considered a good manager. However this does not entail acting like a creative genius and micromanaging every project with one's own vision of innovation. Innovative leaders are always open to accepting all the challenges and have tremendous willpower.
It is essential to know that innovative managers are always ready to get new strategies or information to increase productivity and enhance the development of a company. They always listen to everyone actively and also give their response. That is why being innovative is pivotal.
Honesty is the most potent quality of a good manager. Unfortunately, many managers lack this quality and always end with bad results. Honesty is considered an essential leadership quality. We all know that we can't be honest with the wrong manager. We can expect honesty from the best manager to garner trust and respect from the people.
One word defines leadership, 'honesty.' You need to be honest with the team members to work together and bring more success. The ability to be honest and clear in communication with employees is what sets the good companies apart. In order to have this effective communication between the management and the employees it helps to have a honest manager. This makes honesty a significant trait.
The base of a good manager is the ability to listen to people. It is effortless and not found in managers who lack leadership qualities. You can only expect an excellent manager to have active listening skills. Good managers always give priority to the opinions of people and actively respond as well. We all know that listening to someone often reflects respect and shows how valuable people's views are.
Active listening is the most effective quality to be on the good note of a good manager. Good managers need to listen to people with attention and sincerity. It will help to create better bonds and trust. This is perhaps one of the hardest to come across qualities of a good manager.
Passion is one of the vital qualities of a good manager. Passion is a prevalent leadership trait in the most effective managers across the entire globe. If you can get a passionate manager you are on the right track. Managers with passion have the dedication to achieve their goals and objectives. They understand what they need to do and how to do it. The best thing about a good manager is that their passion is very inspiring—their dedication to helping people or organizations to achieve their goals most effectively.
A good manager must understand themselves before taking responsibility and project. Mainly resilient leaders are more receptive and better know how to handle every situation. Their ability to not give up and weather through tough situations will benefit the company greatly.
A good manager needs to be supportive. If a manager is not supportive, then there will be no success. An actual manager needs to reinforce their ideas and plans with their partners and supportive audience to bring success together. Supportive managers possess the characteristics of good team leader.
We all know that the world has become digital in almost every field. The manager must have technology-related knowledge to handle the project and responsibilities better. Today, the digital world needs a tech-savvy manager. A good manager needs to understand sufficient technology to sustain the business. This is a rather modern addition to the list.
Empathy is the leadership quality that helps you nurture the team. This quality is essential to build great connections and trust with the workers and partners. This empathy will display to the employees that the person in charge indeed does possess the best manager qualities.
Having self-confidence is the most important quality of a good manager. We can find self-confidence abundantly in true leaders. A good manager has a sense of self-assurance and self-esteem. It is essential to have confidence in your ability and be strong enough to follow through. Self-confidence occupies a special place in the list of qualities of a good manager.
A visionary leader is someone who can gauge the potential of the company and its employees. A good manager with vision works hard for more significant results and keeps themselves updated. They keep everyone invested in the path of success making this an integral part of the qualities required in a good manager.
One with excellent communication skills is considered the best leader. Qualities of a good team leader include excellent communication. Therefore, communication skills are the key to being a good manager. Managers who have excellent communication skills know how to put across their messages. This trait is essential for teamwork.
Good managers are very decisive, and they know how to make better decisions in all aspects. A good manager ensures to gather all data to better plan and make better decisions. Good manager skills also include better and effective decision-making skills. Good leaders are always aware of the fact while making their decision. Therefore, they always make decisions for the growth and development of organizations.
Qualities of a good manager include problem-solving skills as well. Leadership roles are not only limited to management. It is more about problem-solving to handle any situation. A good manager with problem-solving skills always helps the organization to prevent loss and helps to avoid risks as well. Problem-solving skills are the best characteristics of a great manager. It will help to detect the best manager for your organization as well. A good manager can respond to the problem and overcome it. They are fully equipped with creative ideas or strategies to handle the situation. They ensure to create the analysis and use data to solve the issue.
Self-motivated and disciplined
Self-motivation is essential to stay in this field. Therefore it is no surprise that it finds a place as one of the qualities of a good manager. The great leaders of the business or company become significant due to their self-motivation. One of the most effective characteristics of a good team leader is that they can motivate others. They always encourage team members to boost their morale when needed.
Good leadership never comes without discipline. Good managers are self-disciplined and encourage people to follow the rules.
Typically people exclude the trait of caring from the qualities of a good manager. However, caring nature is one of the best manager qualities. Good managers understand the importance of the balance between work and life. Therefore, managers should have caring traits to inspire team members and ensure trust.
Conclusion
Every manager needs to have leadership skills to deal with any situation. The best thing about the best manager is that they have a solid ability to inspire those they lead. Unfortunately, many organizations or businesses lack leadership talent and good managers, which results in a significant loss in the company's development.
Make sure to hire when you get all the essential qualities of a good manager, as we all know that managers have a great responsibility. It is necessary to consider the right person for a better management system. So, while hiring a manager, you need to keep all the best manager qualities in your mind. This will help you in hiring a candidate with the qualities of a good leader in management.
A great way to improve your leadership and technical skills is to get a certification. You can explore our wide range of career advancement courses and get certified by recognized institutions. This will help you broaden your network and open up new job opportunities. If you need help with finding the right certification for your domain, chat with our course expert and get instant help.
Suggested Reads for Leadership Roles:
HOW TO BECOME A QUALITY MANAGER - CAREER, JOB SCOPE AND CERTIFICATIONS
HOW TO BECOME A RELEASE MANAGER
About the Author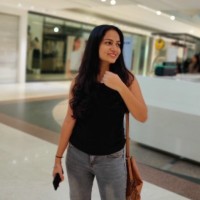 Nandini
With over 3 years of experience in creating informative, authentic, and engaging content, Nandini is a technology content writer who is skilled in writing well-researched articles, blog posts, newsletters, and other forms of content. Her works are focused on the latest updates in E-learning, professional training and certification, and other important fields in the education domain.
Recommended Resources