The Program Management Professional - PgMP Certification is the next big step for project professionals after earning a PMP certification. It is the highest level of certification offered by the PMI - Project Management Institute. Candidates can take up this certification after getting PMP certified. It carries a high level of professional integrity and focuses on complex functionalities of project management enabling professionals to manage projects efficiently. Enroll in our PgMP training program to learn how to apply the Program Management concepts in your organization and handle large-scale projects.
Get
Benefits
What is the scope of PgMP certification? How is the job market?
Live Online Training
18 Hours of Live Online Training
Life Time Access To Recorded Training
Weekend and Weekday Classes to Choose
Best Price Guarantee Its Lowest Book Today
Classroom Training
2 Days Classroom Training In Anchorage AK
PMI Approved Training Soft Copy Included
Choose from Weekend Or Weekday Option
Best Price Guarantee Its Lowest Book Today
Corporate Training
We can customise the training
Flexible pricing options
24x7 learner assistance and support
We can deliver both In-Person or Live Online
Pay after the training completion
Download Course Agenda And Company Brochure
Participant
Reviews
Reviews

Rita Wiley
May 23rd, 22
Tim was beyond amazing. Not only did he know his craft, but he was also able to explain it to a level someone with the lowest level of knowledge could understand, without insulting the intelligence. I came in with barely any formal knowledge of the PM world and ended leaving with way more competency. Tim mixed personal experience and PMI terms/processes/knowledge areas to increase my understanding (it worked). Loved this class, loved the teacher. I will definitely recommend this class and more specifically, the teacher to other coworkers, friends and family. Thank you!
Shaun McE.
May 10th, 22
Bahwna was a wonderful trainer for the Foundation Certification course. Her approach is conversational and she makes sure to tie the concepts to "your world". She even makes you write concepts down! Based on her facilitation I'd recommend the course to others.

Marc Yost
May 13th, 22
This class was extremely helpful. Our instructor Estephania did a great job of explaining the material and answering questions we had.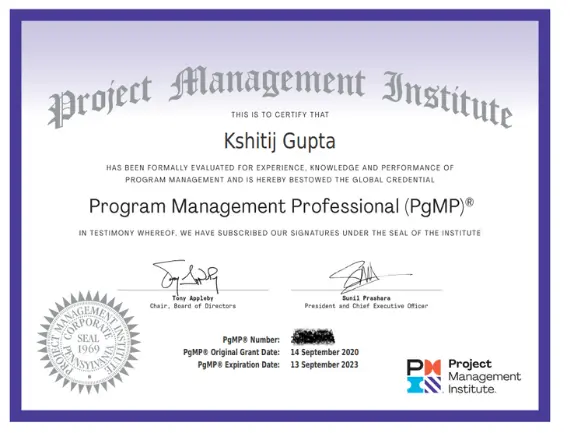 Frequently Asked
Questions
Corporate Training Solution
Looking for a personalized Corporate Training for a group at your preferred location?