Project Portfolio Management Guide
By Nandini
Last updated on Mar 18 2022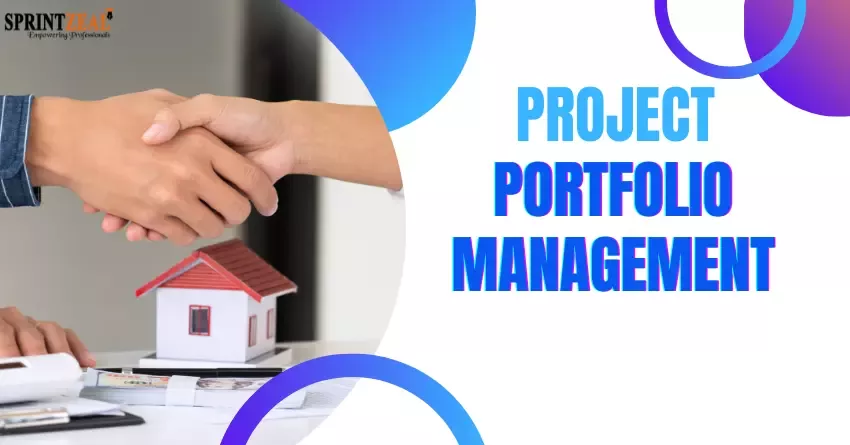 Project Portfolio Management (PPM project management) – An Overview
Several projects have been included under the umbrella of Portfolio. The project portfolio management manages all things of a project, such as its resources competitiveness, and oversees all its work. Project portfolio management (PPM) involves taking care of project potential, project planning, management of the project, assigning the project for a specific project, and overall Portfolio of the project. In this, we will talk about IT project portfolio management. We have discussed the Project, project managers, and Portfolio & portfolio management. But what are all these things? How do they all are connected? So, for the answer to these questions, we will straightforwardly talk about all these things. First of all, we will talk about project and project management.
Understanding Project & Project Management
A project is a specific venture set to design a product or design for an organization in the given time frame. A single person might do projects, a group of people, or a specific organization's team. But most of the time, on a project, a good team works. Suppose an organization wants to complete an advertisement for a product. This advertisement treats as a project which is required a decent team. A person who will lead this team will be the project manager and will be responsible for the success of the project or failure of the project. Before shooting the advertisement, there will be proper project planning, which will help the team execute the technique appropriately. Project planning includes the below-mentioned points.
Size of the team: How many people will be working, and how they will work on a project. These things will be covered in this point. A general team requires at least 5-7 members for a project. The number might differ from project to project. Large projects demand a big group while little teamwork on small projects. Time is also the factor that defines a team size for the project. Every company wants to complete its project on time, which is why a big project requires a big team to finish the work in a given time frame.
Time Frame: It is decided at the time of project planning itself how much time this project should be finished, ensuring that not much money or energy is wasted. There is also an advantage of scheduling the project time; it lets us know how efficient our team is in doing any work. So that we get to know that if ever a big project comes, will our team be able to finish it in time or not, or how many people will be needed to finish a project. That is why it is essential to determine the completion time before any project.
Budget for the Project: The budget allocation for any project is decided while making that plan, how much will it cost to complete this project. This makes it easy for the company to know how much money they have to invest in a project. Budgeting is a significant point for any project. The project's budget is given to the project manager to use it properly and complete it on time.
Project Management is a process to achieve the project's goal in the given time frame. Implementing and developing the plan utilizes all the necessary things regarding a project that comes in project management. Project management helps an organization to achieve the Portfolio of the Project.
Understanding Program & Program Management
When many projects are coded together and completed to be fully benefited, it is called a program. No one can meet a program alone; for this, a whole team is needed, and many projects can be completed simultaneously in one program. Most of the projects are conducted under a single program. For example, the arrival of a train at a particular station will be called a project. Still, the arrival of many trains at the same station will be called a program.
Program management: Program management is a process in which many programs are taken together to take their overall benefit. Program management aims to improve the company's performance further so that the benefits can be increased and it is easier to determine how the programs are going. Sometimes program management and project management sound similar, but in reality, they are pretty different from each other. When we talk about project management, it involves completing a project by a team to launch or build a new product, whereas many projects are dealt with within program management.
Understanding Portfolio & Portfolio Management
A collection of many projects and programs is called a portfolio. They have to be managed together so that the company gets the maximum benefit and its operational efficiency is maintained. The Portfolio can be operated at both the functional and organizational levels. As we know, programs and projects benefit any company in return for a product, while Portfolio acts as a bridge between them and supports them. All the projects and programs that come within a portfolio may or may not depend on each other, but yes, a portfolio's job is to take both together. A portfolio comes under the financial strategy in which a company invests money in many different places without putting money in one place to get some advantage everywhere, even if there is a loss. Portfolios can be in various forms like Stocks, Bonds, Domestic, International, Small Cap, Large Cap, and many more.
Portfolio theory was coined in the 1950s by an American economist named Harry Markowitz. Later, Jack Treynor, William F. Sharp, John Lintner, and Jan Mosin developed a new framework called the Capital Asset Pricing Model (CAPM).
Portfolio Management: The right project or program is selected through portfolio management, which can be done in the right way and can be completed at the right time with proper efficiency. How much money and resources should be given for a program and project are included in it.
Need of Project Portfolio Management
Portfolio management acts as a bridge between strategy and implementation. Portfolio management also includes which project should be taken at what time to get maximum benefit and maintain efficiency. Below are some of the benefits of portfolio management.
Help an organization to achieve maximum potential.
It makes the decision-making process more efficient.
Identifies the project or program which is not beneficial for the company.
Attracts the company towards the significant objective and works in the long term.
All these are ppm project management tools that are very important in portfolio management.
Steps in Project Portfolio Management Program
Some steps should follow in the project portfolio management system or ppm program. Below are the steps are given to portfolio management.
1)The Project's objective in a business
Our first step is to identify the goal or aim of the project in a business. If you are running a shop, your goal is to maximize the profit at minimum cost. The cost-saving process is essential for any organization or company to maximize profit. Project portfolio management helps us determine our goal and improve the quality of the product.
2)The idea of the project
You cannot design any project without a proper plan or idea. It's essential to implement ideas while dealing with a project. You can have an idea for project development anywhere, but capturing it or assigning it is imperative to track and evaluate it.
3)Selection of Project
Once you have planned your idea, your task is to find the best project to help the organization achieve maximum profit. There are some specific criteria for selecting a project. Let us look at these criteria.
What is the Project- At this point, we find out the product in the project? The product should be good as it tells how much it will give the company profit.
How much time is required- How long will this project take? It is imperative because it lets us know how much time we have to give for the project. Time itself determines how much money will be spent to complete a project.
3)Feasibility of the Project
Project feasibility is one most important steps of the project portfolio management system. In this, we see how feasible the project is. How profitable a project will be, it is not risky, it is not very expensive, and it will not take much time to finish.
Monitoring of project portfolio
As you have decided on the project now, you need to determine who will manage the project portfolio and how he will handle it. This is crucial in portfolio management as it decides the success or failure of the project. There should be proper planning of the project portfolio management to achieve the goal of maximum profit from the project. Project managers who are working on the project portfolio should be monitored well. The conflict between project managers should be prevented, and if a dispute arises, it should be detected and redressed at the right time.
Roles and Responsibilities of Project Manager, Program Manager & Portfolio Manager
According to what we have read so far, you may think that the functions of Project Manager Product, Program Manager, and Portfolio Manager are similar, but if we talk in the right way, there is some difference in their work. As these are different domains, their functions are also other. Although they sound the same in hearing, they are different somewhere.
In every company, they are kept separately so that their work remains completely different. As we have already studied, the project comes under the program, and the program comes under the Portfolio, so the managers there also work under each other. Somewhere it is also seen that these three are kept together.
But the big company and their goal are fixed, then they keep them separately to get as much profit as possible. It has been seen many times in companies that good project managers are not good portfolio managers in many ways; that is why their classification is necessary. This is because project portfolio management process is a different ball game. Now let us know what their different role and responsibilities are.
Role and Responsibility of the Project Manager
A project manager's job is to determine whether the project is being done correctly or not. The project manager's position is that it is completed on time without wasting much money whatever the project is. Whatever the budget has been set for a project, it is the essential task of the project manager to complete this project in the same budget because it determines how much the company will benefit from this project. From the beginning of the project until its end, the project manager decides its entire outline. Whether it is the project's launch, how to do it, how long it will take to finish, how will its plan be, how much money is being spent on it, what is the quality and is it happening on time. That is the job of the manager.
Role and Responsibility of the Program Manager
The job of a program manager is a bit more complicated than that of a project manager because its position is to oversee the entire project. How much is their efficiency, whether all the projects are being done on time or not? All this has to be seen by the program manager. It is also up to the program manager to see how much the company will benefit from completing its entire project. They have to do their planning correctly so that nothing goes wrong for the company because if anything goes wrong, the company may have to suffer a lot; that's why they need to be very efficient. The project manager monitors how the entire program goes and reports to the company.
Role and Responsibility of a Portfolio Manager
The portfolio manager oversees all the projects and programs in the company. The importance of portfolio management in project management cannot be overstated. It is important to remember that the skills required for project and portfolio management are different and so are the roles and responsibilities expected of them. He provides necessary resources to the program and project manager so that the project and schedule can be completed and delivered on time.
The manager has to make use of the best ppm tools at their disposal for this. This can be done by making a ppm tools list based on requirements and employing them systematically. The project manager checks all the reports given to him by the program manager so that with the help of these reports, the portfolio manager can find out how the growth of the project and program and how much profit or loss is being made to the company.
A project portfolio dashboard can be formulated to contain all this data. The portfolio manager's job is to tell the Stakeholder everything about the Portfolio, how they are performing, or the risk they are likely to face in the Portfolio. This project portfolio process can help the stakeholder understand all of this.

Conclusion
We have already seen how the project, program, and portfolio managers differ. Yes, it is fitting that these three sounds alike in hearing, but they are very different from each other in their work. We have seen that the program manager looks after the position of the project manager. The program manager's job is to handle the portfolio manager and the work of the Portfolio Manager to manage the Stakeholder as well.
The profit or loss of the company depends on its project and program itself, so the importance of program manager, project manager, and portfolio manager increase a lot. Portfolio management is also widely used in IT investments to profit as much. We have seen that companies make financial investments to get maximum profit, and for these things, they need only portfolio management. Project portfolio analysis is a useful process that can be carried out for the company's benefit by utilizing portfolio planning tools.
Possessing this skill can make one an invaluable member to their team. Getting certified by a governing body like PMI in PMI portfolio management can boost your chances of standing out as well as act as a guarantee for your skills in this arena. Getting certified will enable you in efficiently employing the project portfolio management tools at your disposal. Taking the help of a reputed training platform like Sprintzeal will have you best placed to clear the certification requirements. So, join Sprintzeal now and get your career in project portfolio management started!
Here are some courses for you –
PRINCE2® 6th Edition Foundation Certification Training Course
PMI PBA Certification Training Course
Here are some articles for you –
PROJECT MANAGEMENT TIPS - BEST OF 2022
About the Author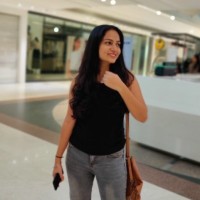 Nandini
With over 3 years of experience in creating informative, authentic, and engaging content, Nandini is a technology content writer who is skilled in writing well-researched articles, blog posts, newsletters, and other forms of content. Her works are focused on the latest updates in E-learning, professional training and certification, and other important fields in the education domain.
Recommended Resources